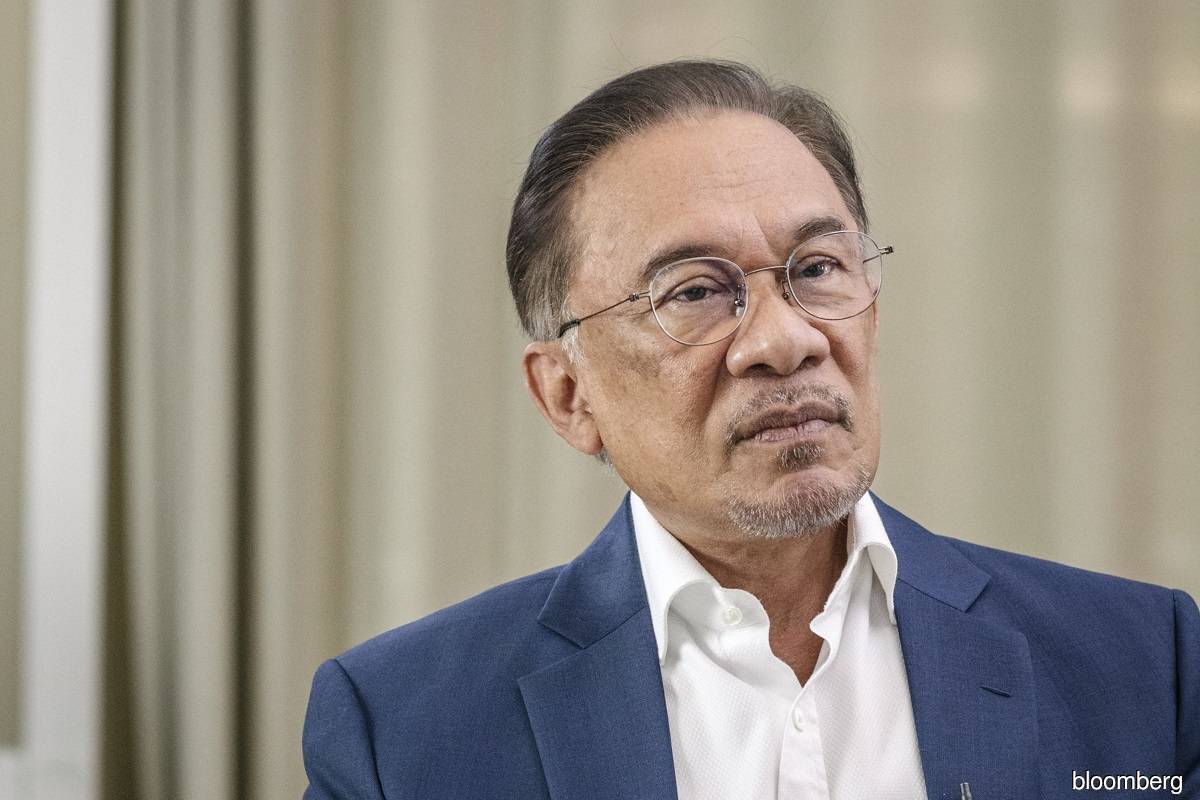 KUALA LUMPUR (Jan 25): PAS Member of Parliament for Kuala Terengganu, Datuk Ahmad Amzad Hashim, has been ordered to file his defence by Feb 6 in Prime Minister Datuk Seri Anwar Ibrahim's lawsuit against him.
The order was made by deputy registrar Nordiana Abd Aziz during a case management at the High Court in Kuala Terengganu on Tuesday (Jan 24).
Anwar is suing Ahmad Amzad over the allegation that he received RM15 million from the Selangor government while serving as its economic adviser.
Last year, Anwar also filed a similar suit against Perikatan Nasional chairman and Parti Pribumi Bersatu Malaysia president Tan Sri Muhyiddin Yassin over the same allegation.
Anwar's lawyer Datuk Sankara Nair, who appeared with Jaden Phoon Wai Ken and Wong Guo Jin at the case management, confirmed the outcome when contacted on Wednesday. Ahmad Amzad was represented by lawyer Saifuddin Othman.
Ahmad Amzad is also alleged to have questioned the royal pardon that was granted to Anwar previously.
In his statement of claim, Anwar said the words uttered by Ahmad Amzad — on the TikTok application and subsequently picked up by a news portal — were slanderous, libellous and in direct reference to him.
Anwar claimed that the words carried the meaning that he was unreliable, untruthful, unethical, unprincipled and a corrupted person, and that he had betrayed the people's mandate.
They also meant that he was of ill repute and had deceived the public by holding out that he had received RM1 as salary, committed criminal offences and was not a good Muslim, said Anwar.
He further claimed that the allegedly slanderous and libellous words by Ahmad Amzad were detrimental to his image as PKR president, Pakatan Harapan chairman and Tambun MP, and as the prime minister and finance minister, and without having regard to the impact and effect of the royal pardon by the Agong that extinguished any infamy against him.
Anwar also said that the RM15 million salary allegation had also subsequently been clarified by the Selangor menteri besar's political secretary, Juwairiya Zulkifli, on her Facebook page, and previously by the late Tan Sri Abdul Khalid Ibrahim when Khalid was the state's menteri besar.
Despite a letter of demand having been issued against Ahmad Amzad in seeking a retraction and an apology, the Kuala Terengganu MP did not do so, prompting the suit.
Anwar is seeking general, compensatory, aggravated and exemplary damages from Ahmad Amzad. He is also seeking an injunction to restrain the PAS politician from uttering, causing to publish, or distribute the defamatory statement.