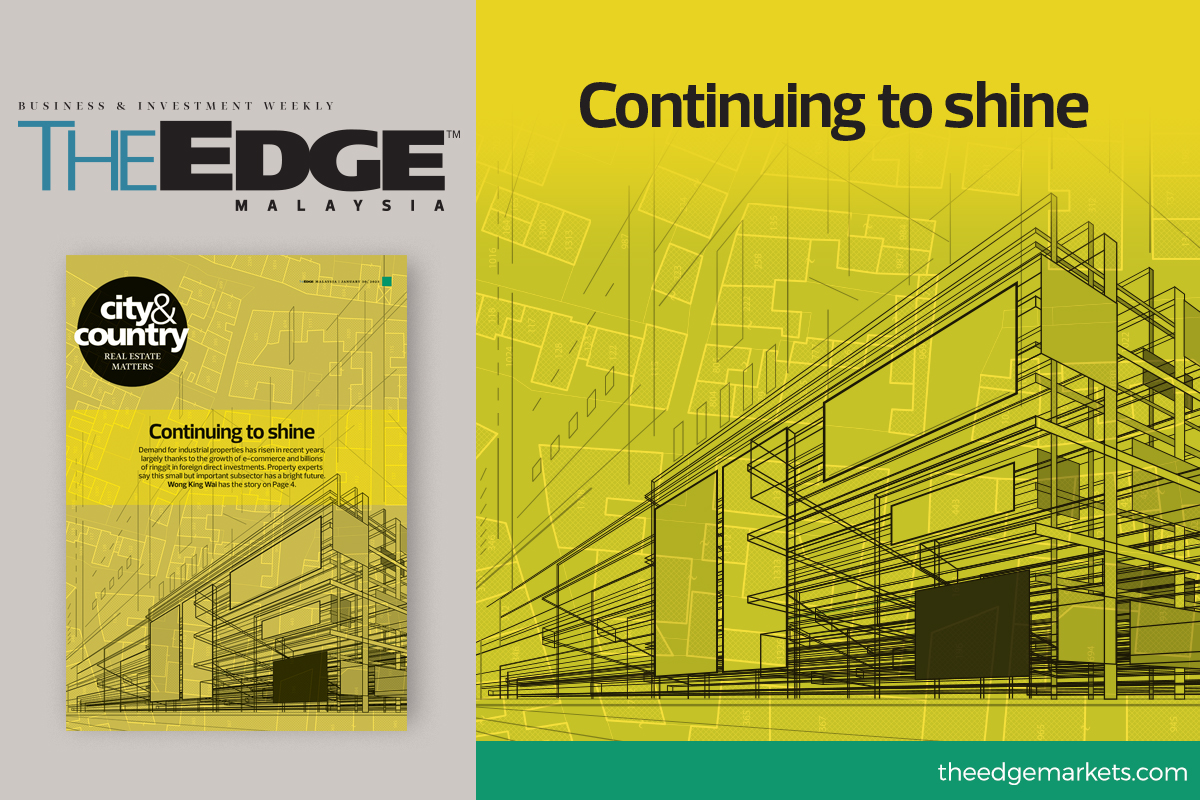 KUALA LUMPUR (Jan 29): The Klang Valley industrial property segment has seen its fortunes blossom, thanks to the Covid-19 pandemic, which pushed demand for such properties higher than expected. While generally not considered sexy to investors, this important subsector has been part of the Malaysian real estate landscape for decades.
According to property experts, the industrial subsector had its start in the 1970s and 1980s in line with then prime minister Tun Dr Mahathir Mohamad's "Look East Policy" and industrialisation programme.
In the last few years, the industrial subsector has had steady growth, thanks to the pandemic, which has pushed people to embrace e-commerce. Also, billions of ringgit in foreign investment too has come into the country. 
These bode well for the subsector, and the demand and its continued growth are not looking to subside anytime soon. 
Find out more in the Jan 30 issue of City & Country, as well as other stories such as the Bandar Sri Damansara rental market, the Henry Butcher market outlook report, articles on Singapore's property market, and views from the Master Builders Association Malaysia (MBAM).
Save by subscribing to us for your print and/or digital copy.
P/S: The Edge is also available on Apple's App Store and Android's Google Play.