This article first appeared in The Edge Malaysia Weekly, on January 30, 2023 - February 05, 2023.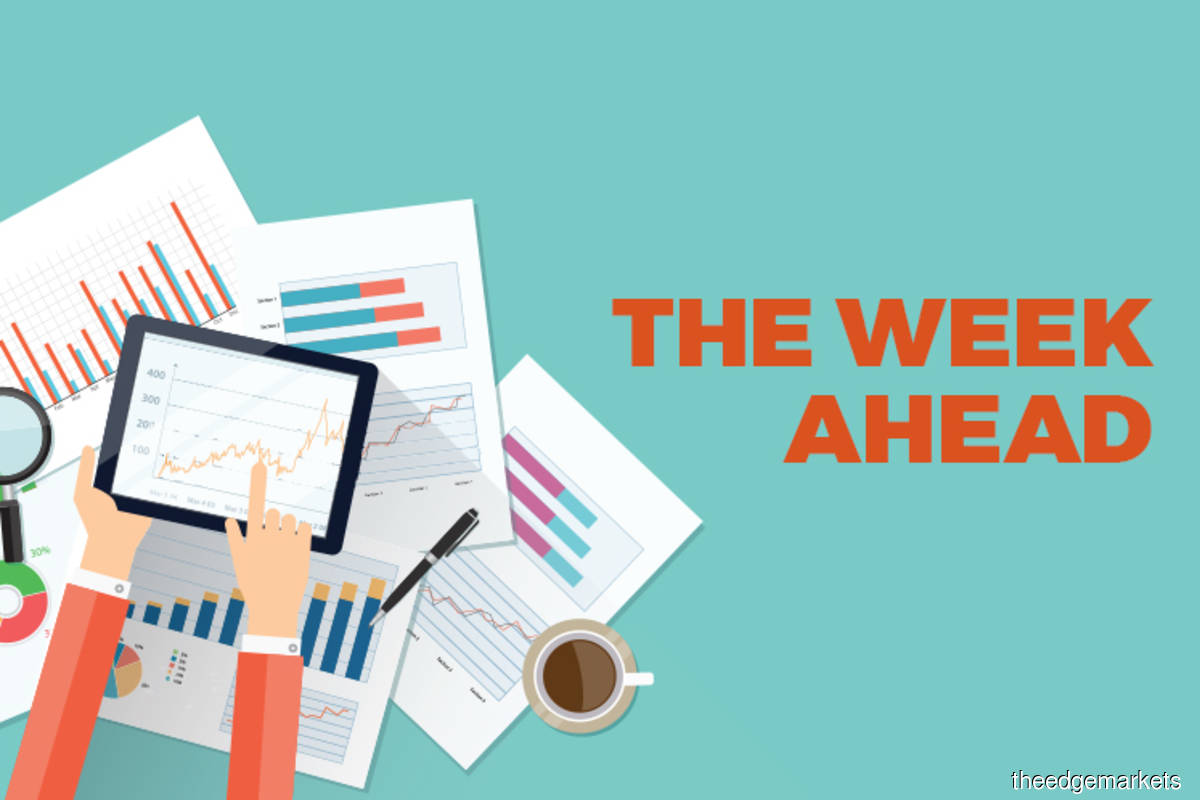 After the long Chinese New Year weekend, it will be a busy week for economic data releases, with the US Federal Reserve, Bank of England (BoE) and European Central Bank (ECB) due to make rate decisions this week.
The Fed's Federal Open Market Committee (FOMC) will meet for the first time this year on Jan 31 and Feb 1 to decide on the next interest rate hike, which would set the tone for the year. Economists expect the Fed to continue raising its key interest rate, but by a smaller quantum.
"There is a clear shift in expectations from another 50-basis-point hike to a smaller 25bps due to recent comments by FOMC officials and various media reports," UOB Global Economics and Markets Research says in its weekly outlook report last Friday.
The bank is keeping its forecast for a 50bps hike to a Fed Fund Rate range of 4.5% to 5% at this FOMC. "Even if the Fed does downshift to 25bps, it will not spell the end of the tightening cycle yet," it adds.
Meanwhile, analysts broadly expect the BoE and ECB to raise rates by 50bps on Feb 2 and 3 respectively.
Last year, the Fed and other major central banks ramped up interest rates at the fastest pace and biggest scale in at least two decades in a bid to tame record-high inflation due to supply constraints and robust demand.
This week also sees the International Monetary Fund releasing its World Economic Outlook Update on Tuesday.
On the local front, Malaysia's January preliminary figures for its manufacturing Purchasing Managers' Index (PMI) from S&P Global/Markit will be released on Feb 1, along with those of other countries in the region including India, South Korea, Taiwan, Vietnam, Indonesia, Thailand and the Philippines.
The seasonally adjusted S&P Global Malaysia manufacturing PMI posted at 47.8 in December 2022, slipping from 47.9 in November to mark a fourth consecutive softening of operating conditions across the local manufacturing sector.
S&P Global says in a Jan 3 statement that the country's manufacturers were confident of a rise in production over the coming 12 months, with some firms hopeful that market conditions would improve in the new year.
Elsewhere in Asia-Pacific, Hong Kong will release its 4Q2022 gross domestic product data on Feb 1. UOB estimates Hong Kong's GDP to contract 2.5% year on year in 4Q2022, and full-year GDP to drop 3.1% in 2022.
China is set to unveil its official January manufacturing and non-manufacturing PMI surveys on Tuesday (Jan 31), as well as January Caixin manufacturing PMI on Feb 1 and services PMI on Feb 3.
Other important data from the region include January inflation data for Indonesia on Feb 1 and South Korea's the following day.
All eyes will be on the upcoming Budget 2023 in India on Wednesday (Feb 1). "The budget comes amid the country's struggle with Covid-19 recovery and various elections this year ahead of an impending general election by May 2024," UOB says.
According to Reuters, the Indian government is likely to cut its fiscal deficit to between 5.8% and 5.9% of GDP in 2023 and 2024 from 6.4% in 2022 and 2023, although the deficit will remain much larger than the 4% to 4.5% of GDP that was the norm for decades.
New Zealand markets will close on Monday (Jan 31) to commemorate Auckland Anniversary Day, while Malaysians will celebrate Federal Territory Day on Wednesday.
In the developed economies, France, Germany and Italy will release their 4Q2022 GDP and January preliminary inflation data this week.
In the US, some 490 companies are slated to announce their earnings, of which 105 are S&P 500-listed firms. The focus will be on oil majors, technology, carmakers, consumer discretionary, pharmaceuticals and semiconductor producers, according to UOB. "In Europe, the focus will be on reporting banks from Switzerland and Italy."
On the local corporate front, ACE Market-bound Vestland Bhd will be making its debut on Bursa Malaysia on Tuesday. The design-and-build contractor raised a total of RM56.1 million from its initial public offering at 33 sen apiece.
In the courts, the Court of Appeal has fixed Jan 30 and 31, to hear the prosecution's appeal with regard to forfeitures in relation to 1MDB from several parties including Party Bersatu Rakyat Sabah, Jakel Trading Sdn Bhd, Barisan Nasional Bahagian Johor and Sarawak United People's Party. The High Court previously dismissed all the forfeiture applications by the prosecution.
The 1MDB-Tanore trial will continue on Monday, where former AmBank customer relationship manager Joanna Yu Ging Ping will continue to give her testimony as the prosecution's 41st witness.
Former prime minister Datuk Seri Najib Razak is on trial on four counts of abuse of power and 21 counts of money laundering, involving RM2.28 billion of 1MDB funds.