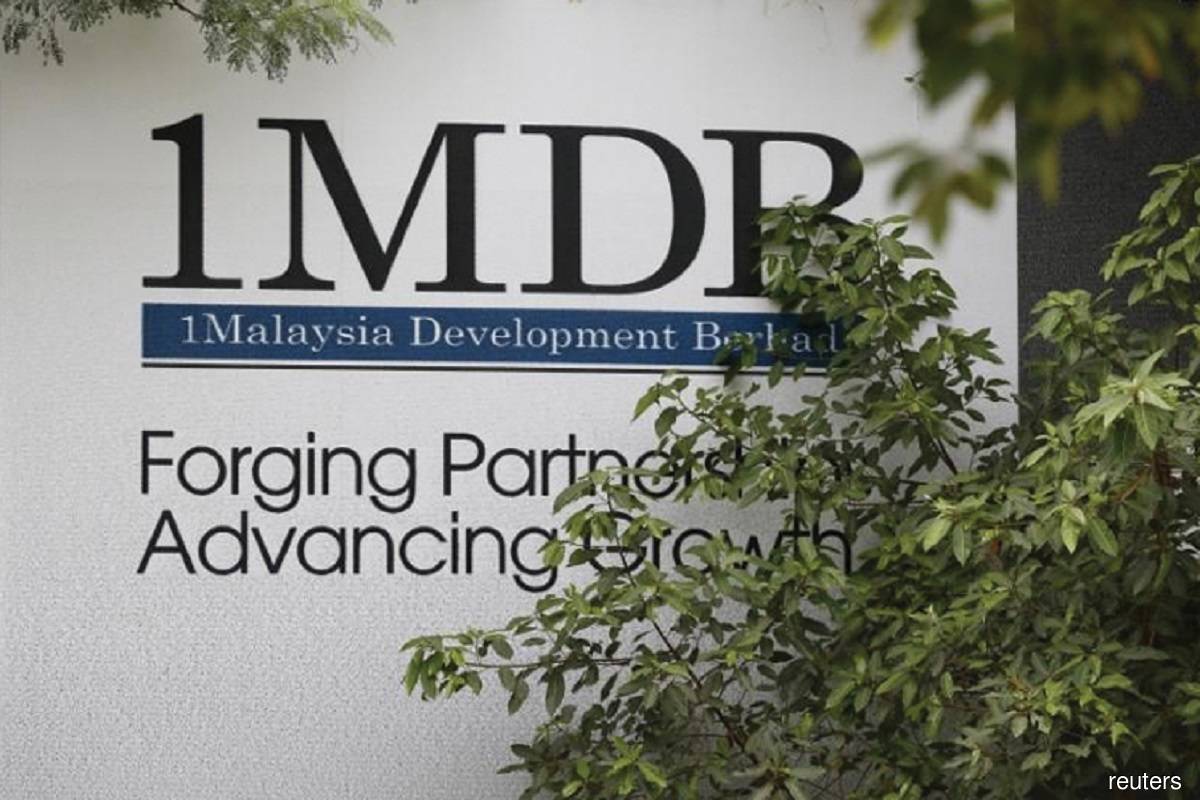 PUTRAJAYA (Jan 30): The prosecution on Monday (Jan 30) has withdrawn its forfeiture appeal against several politicians, political parties, and businesses for funds given by former prime minister Datuk Seri Najib Razak amounting to RM21.77 million which were allegedly linked to 1Malaysia Development Bhd (1MDB).
This follows the prosecution withdrawing its forfeiture appeal against 11 individuals, political parties, and business entities at the Court of Appeal on Monday.
Deputy public prosecutor (DPP) Kamal Bahrin Omar, along with DPPs Samihah Razali and Nik Haslinie Hashim, informed a three-member bench led by judge Datuk Seri Kamaludin Md Said that they had filed a notice of discontinuance last Friday.
"Hence, we apply the withdrawal of the appeal and that the monies, if not yet returned, be returned to these entities," Kamal Bahrin told the bench.
The other members of the bench were judges Datuk Abu Bakar Jais and Datuk Supang Lian.
The 11 entities and individuals are:
Cense co-founder Rita Sim Sai Hoon (RM41,261.64)
Johor Umno liaison committee (RM677,872.55)
Jakel Trading Sdn Bhd (RM10,747,042.77)
Johor Bahru BN liaison (RM957,395.65)
Yayasan PBAKM (RM100,000)
Jakel Trading (RM628,314)
Mediaedge CIA (M) Sdn Bhd (RM4,631,602)
Aga Touch (M) Sdn Bhd (RM3,000,000)
Tan Sri Kasitah Gaddam (RM100,000)
Sarawak United Peoples Party (RM188,138.26)
Umno Pekan division (RM700,000)
Meanwhile, three others are appealing a forfeiture order to the sum of RM2.1 million made by the Kuala Lumpur High Court. They are:
Parti Bersatu Rakyat Sabah (RM1,000,000)
MCA Pahang State liaison committee (RM835,258.19)
Rohizah Ahmad and six others (RM265,146.16)
Kamaludin told the prosecution that he and Abu Bakar felt there must be consistency in its decision, as they cannot blow hot and cold by deciding to withdraw the appeal in the 11 cases while proceeding to oppose the appeal in the three cases.
Samihah replied that the prosecution has decided to drop the appeals in the 11 cases due to the facts of the cases.
Following this, Kamaludin suggested the trio's legal representatives write a representation letter to the Attorney General's Chambers for consideration.
Hence, the court asked them to write in by Feb 10, and fixed March 28 for case management.
MCA Pahang was represented by lawyer Datuk Ben Chua.
The 14 entities are part of the 41 forfeiture applications made by the Malaysian Anti-Corruption Commission. Its then chief commissioner Latheefa Koya announced in June 2019 that a sum of RM265 million would be forfeited.
The forfeiture application is made under Section 56 of the Anti-Money Laundering, Anti Terrorism Financing and Proceeds of Unlawful Activities Act 2001, where the forfeiture is made without the prosecution of the individuals, company or parties concerned.
Some of the cases were later dropped while some were successful. There are also pending cases on appeal at the Federal Court which have been fixed for hearing on Feb 7.
Read also:
How much money MACC is claiming from each of the 41 respondents in its civil forfeiture suit
Court strikes out prosecution's bid to forfeit RM700,000 from Umno Pekan
Federal Court to hear on Feb 7 appeals over 1MDB-related forfeiture