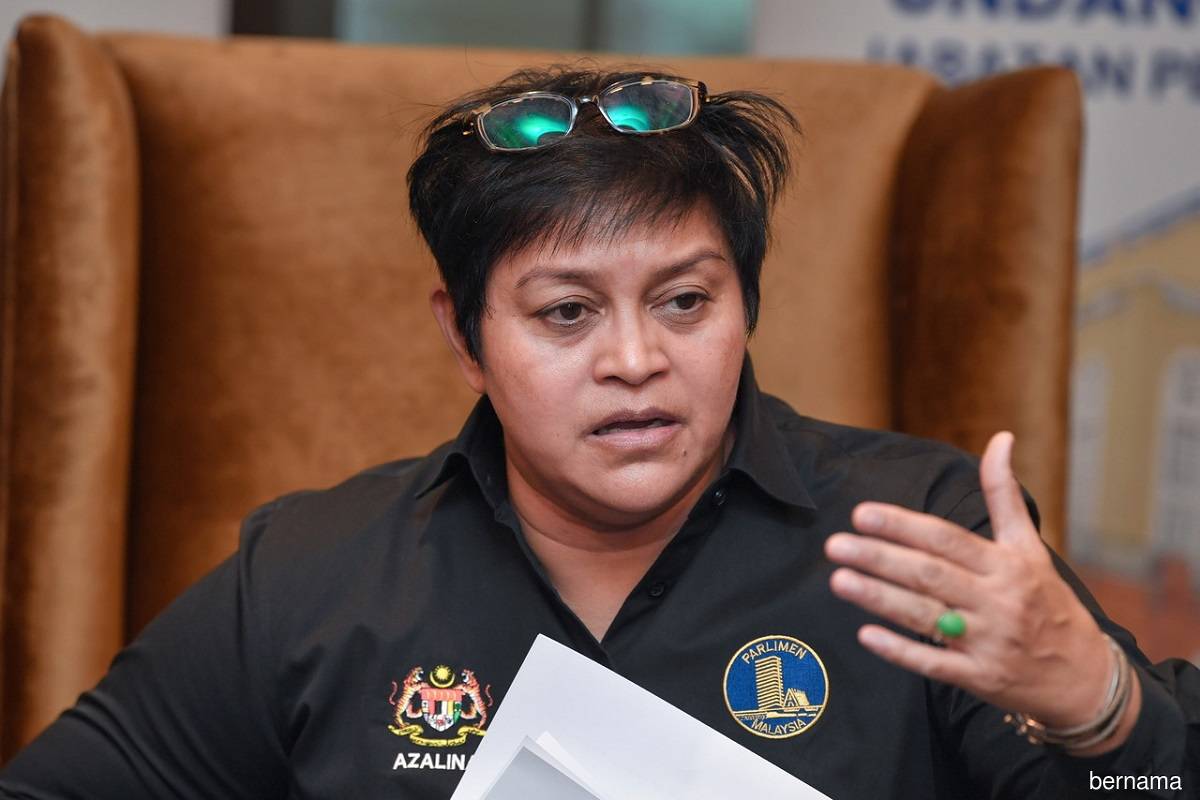 KUALA LUMPUR (Jan 30): The district court of Luxembourg's decision to set aside an attachment order requested by the purported "heirs" of Sulu Sultan was based on the fact that the claimants had voluntarily omitted to reveal their addresses, according to Minister in the Prime Minister's Department (Law and Institutional Reform) Datuk Seri Azalina Othman Said.
"The court considered this omission significant, and found that the claimants' (the Sulu Sultan's heirs) conduct impeded the service of documents and the enforcement of the potential judgement to be rendered against them," Azalina said in a statement on Monday (Jan 30).
The statement comes six days after Luxembourg's district court lifted the attachment order requested by the purported heirs to enforce a US$14.92 billion final arbitration award which they obtained from a French court against Malaysia last year.
Azalina said according to the court, the Sulu claimants' conduct constituted a "manifestly illicit hardship" that is detrimental to Malaysia.
"This conduct is typical of the deceitful and fraudulent manner in which the claimants have consistently conducted themselves in their claim against Malaysia," Azalina said, adding that it was unsurprising that the heirs' case failed at the first instance. 
She stressed that the government "is relentless in its effort to protect and preserve Malaysia's interests, sovereign immunity and sovereignty, and will continue to vigorously take all necessary actions to put an end to the Sulu claimants' fictitious claim". 
Back in May 25, 2020, and Feb 28, 2022, the Sulu claimants received purported preliminary and final awards from Spanish arbitrator Gonzalo Stampa in a French arbitration court. 
The dispute stems from an 1878 agreement between then Sultan Mohamet Jamal Al Alam and Baron de Overbeck and Alfred Dent, which granted the British North Borneo Company perpetual sovereign rights over land which now form parts of Sabah today. In return for sovereign rights over the land, a token payment of RM5,300 was to be paid annually. 
Following the Lahad Datu incursion in 2013 by militants reportedly linked to the descendants of the Sultan of Sulu, the Malaysian government — then under former prime minister Datuk Seri Najib Razak — decided to stop making the RM5,300 annual payments.
The government's decision to halt payments led to the heirs' claim and dispute filed in Spain but was then moved to France after Malaysia contested Stampa's appointment as an arbitrator, where the final arbitral award was rendered by Stampa. Stampa's preliminary award declared that the contract exists and contains a valid arbitration clause.
However, the French courts have since stayed the enforcement of the purported US$14.92 billion final award, pending the outcome of Malaysia's action to set it aside. Meanwhile, the heirs have made efforts to enforce the hefty claims against Malaysia's assets in Luxembourg and the Netherlands.
An ex parte exequatur order was issued, which enabled the awards to be recognised in Luxembourg. The exequatur order is being challenged before the Luxembourg court of appeal.
Read also:
Luxembourg court sets aside request of Sultan Sulu's 'heirs' to enforce US$15 bil claim against Malaysia