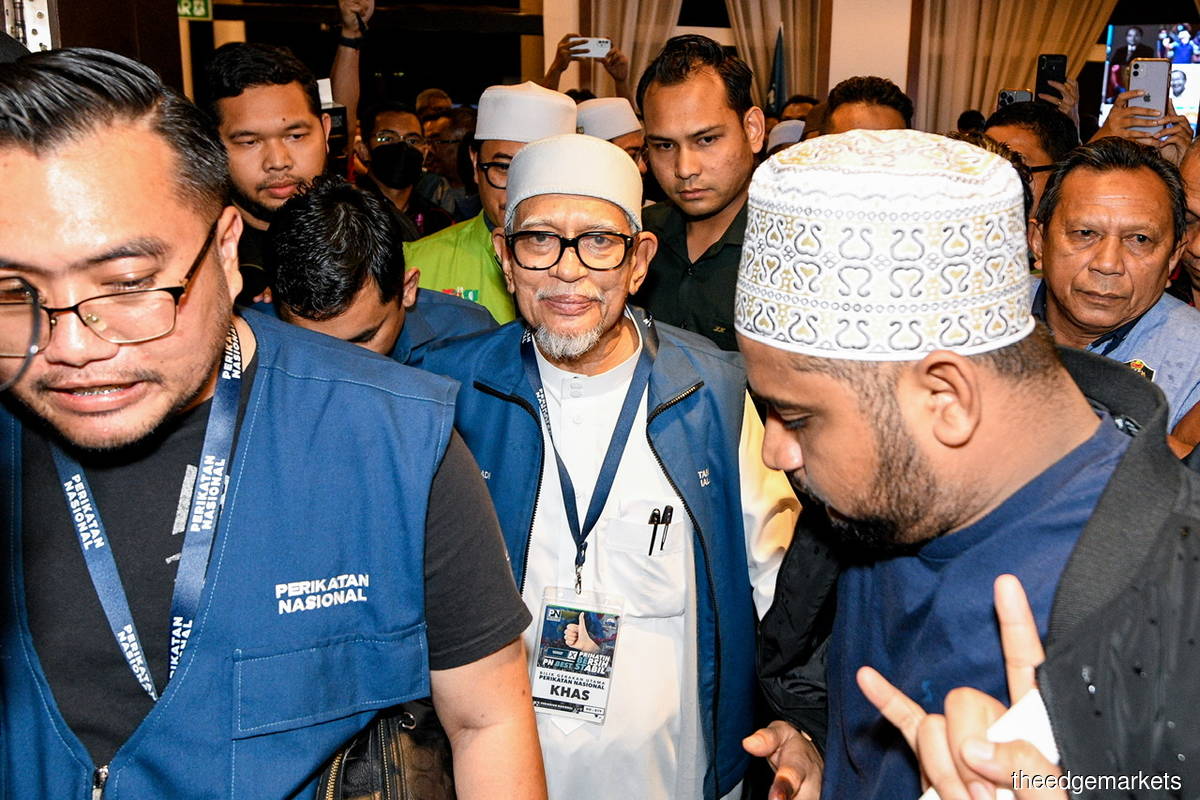 KUALA TERENGGANU (Jan 30): The Terengganu Election Court on Monday (Jan 30) fixed Feb 12 for the decision on the preliminary objection to the Marang election petition.
In Monday's proceedings, judge Datuk Hassan Abdul Ghani heard arguments from lawyer Datuk Seri Takiyuddin Hassan, representing Marang Member of Parliament Tan Sri Abdul Hadi Awang (PAS), and lawyer Datuk Mohd Hafarizam Harun, representing petitioner Jasmira Othman (Umno).
The judge also asked the petitioner and respondent to submit additional arguments before Feb 6.
On Jan 3, Terengganu Umno filed a petition in the Kuala Terengganu High Court to annul the results of the Marang, Kuala Terengganu and Kemaman parliamentary seats during the 15th general election (GE15), in accordance with the Election Offences Act 1954.
Terengganu Umno chief Datuk Seri Ahmad Said said among the points raised in the petition were allegations that PAS had bribed voters by distributing financial aid from the state government through the i-Pencen, i-Belia and i-Siswa initiatives between Nov 15 and 17, 2022, which was just a few days before the GE15.
In the GE15, Hadi retained the Marang seat with a majority of 41,729 votes, defeating three other candidates, namely Jasmira of Barisan Nasional, Azhar Ab Shukur of Pakatan Harapan, and Dr Zarawi Sulong of Pejuang.