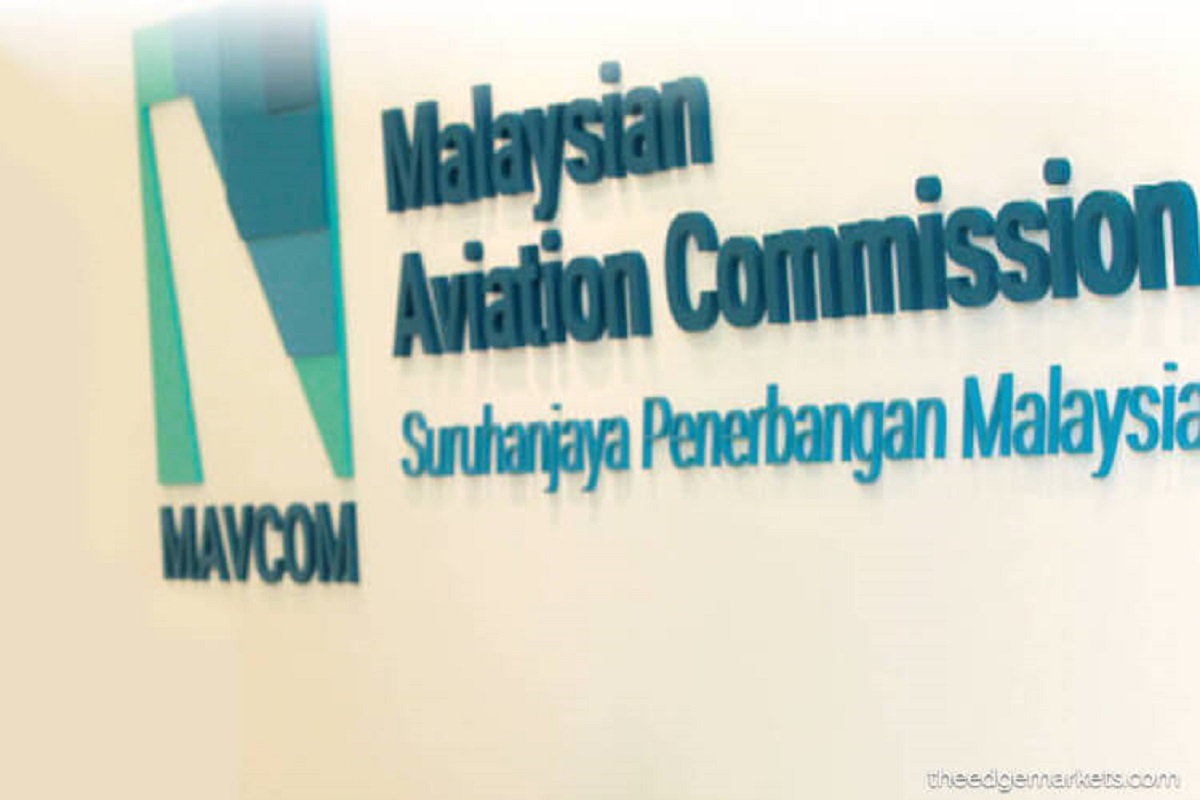 KUALA LUMPUR (Jan 31): The Malaysian Aviation Commission (Mavcom) said 44 air traffic rights (ATRs) have been allocated in the fourth quarter of 2022 (4Q2022), with most of them granted to MYAirline.
Mavcom in a statement on Tuesday (Jan 31) said MYAirline was awarded the highest number of approvals, receiving 12 out of 16 domestic ATRs.  
This was followed by AirAsia, AirAsia X, and Batik Air Malaysia with nine ATRs each. Meanwhile, both Firefly and Raya Airways were granted two ATRs each, and Malaysia Airlines was awarded one ATR approval.
In total, Mavcom said, it received a 15.8% increase in ATR applications compared to 3Q2022, in which 100% of ATRs applied were approved by the commission.  
It said the ATR allocations for 4Q2022 consisted of 28 international and 16 domestic routes.
Furthermore, Mavcom said it recorded its highest number of ATR allocations in 4Q2022, against the same quarter over the past four years, which saw 27 ATRs awarded in 4Q2021, 40 ATRs in 4Q2020, and 37 ATRs in 4Q2019.
Mavcom's executive chairman Datuk Seri Saripuddin Kasim said the ATR applications submitted in 4Q2022 reached 12.8% of ATR applications received before the pandemic in 4Q2019.  
"The gradual resumption of air travel since the re-opening of regional and international borders has boosted the ATR applications rate for the quarter, which was especially driven by the opening of new domestic routes.  
"Reflecting this is the significant 220% increase in ATR applications received and awarded for local destinations in 4Q2022, which is mostly attributed to MYAirline, Malaysia's newest low-cost passenger airline that began operating in December 2022," he added.
In terms of year-on-year (y-o-y) comparison, the commission reported a 31% jump in ATR applications in 2022 compared to 2021, and an increase of 29% compared to 2020.  
Following the steady recovery throughout 2022, ATR applications reached 78% of pre-pandemic ATR applications received by the commission in 2019. Moreover, Mavcom approved 52 more ATRs in 2022 than in 2021 for international passenger travel, indicating the positive impact of worldwide border re-openings that set the industry on the path of recovery.
Saripuddin said to support this recovery, the commission granted ATR approvals to airlines for new destinations across Asia Pacific, such as Australia and Bangladesh, among others.  
He said this included approval for 4,241 extra seats for scheduled services to Australia, daily flights to Dubai, seven weekly flights each for Jeddah and Madinah, as well as Amritsar and Trivandrum in India.  
"The commission also approved daily direct routes from Penang to Singapore and Kuala Namu, Indonesia. We are confident that the nation's aviation industry will stay on a steady path to recovery by 2024 as forecasted by the International Air Transport Association (IATA)."
On the other hand, ATR applications for the cargo sector were lower by 80% in the quarter under review with two applications submitted compared to 3Q2022, which recorded 10 ATR applications.
On a y-o-y basis, ATR applications for cargo in 4Q2022 declined by 85% compared to 4Q2021, due to reduced demand for cargo freighter business as passenger belly space has increased significantly following the surge in air travel.