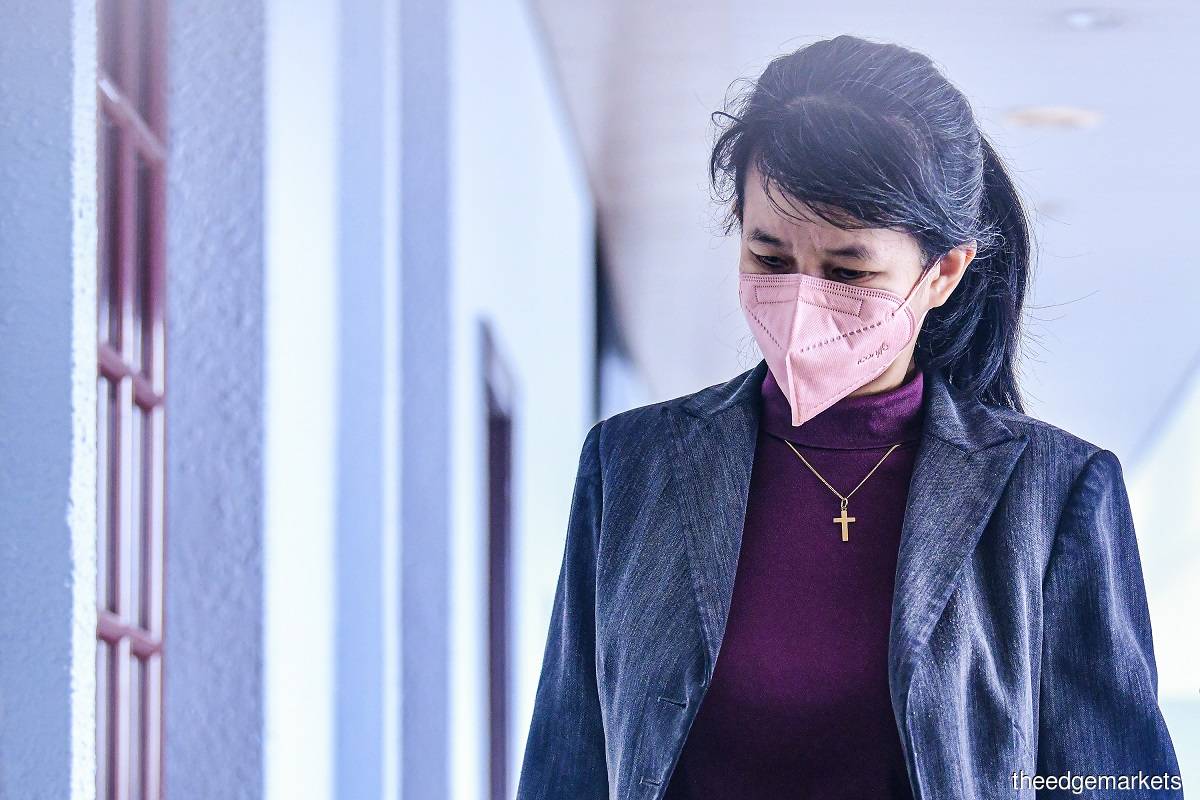 KUALA LUMPUR (Feb 2): Former AmBank customer relationship manager Joanna Yu Ging Ping said she was surprised that fugitive financier Low Taek Jho (Jho Low) had told the Malaysian Anti-Corruption Commission (MACC) in 2015 that he did not communicate with her through BlackBerry Messenger (BBM) despite the existence of their exchanges.
During the 1Malaysia Development Bhd-Tanore (1MDB-Tanore) trial where former prime minister Datuk Seri Najib Razak was charged with corruption, his lawyer Tan Sri Muhammad Shafee Abdullah had read a statement where Jho Low denied ever chatting with her via the messaging platform.
Previously, Yu said she dealt with Jho Low because he had initiated the opening of the ex-PM's accounts with the bank, and had continued dealing with him even though there was no written permission from Najib for Jho Low to deal with his accounts.
Muhammad Shafee pointed out to her that Jho Low had told the MACC he could not recognise the BBM exchanges between himself and Yu.
It should be noted that this statement by the MACC was recorded from Jho Low in November 2015. Subsequently, the statement was tendered as evidence in Najib's other criminal trial, the SRC International Sdn Bhd trial.
Muhmmad Shafee: Are you surprised that Jho Low said he can't recognise the BBM messages? In fact, he denied talking to you on BBM.
Yu: I don't know what he said.
Throughout the trial, and even in Jho Low's witness statement, the BBM exchanges between Yu and Jho Low were reproduced, where Jho Low seemed to be giving her instructions about Najib's accounts.
In court before judge Datuk Collin Lawrence Sequerah, Yu said that she doesn't know in what context Jho Low was asked the questions by the MACC.
Muhammad Shafee then explained to her:
Muhammad Shafee: He was shown the BBM chat[s] and he said he can't recognise [the messages and] that he never spoke to Joanna. You'd be surprised?
Yu: Yes.
Muhammad Shafee: [He said that he] had nothing to do with bringing Najib's accounts to the bank.
Yu: I would be surprised.
Yu then agreed with Shafee that Jho Low had in fact communicated with her on many occasions.
Yu also admitted that Jho Low had offered her a job with a higher salary to work in one of his many companies, but she said she had turned him down.
"I did not want to [join]… I said I had a lot of things to think about. I have a family and I wouldn't want to work [according to] his lifestyle," she said.
"He kept asking [and] I politely said no. I just said I have to think about it," she said, adding that she couldn't recall when the offer was made, but it was around 2013 or 2014.
Najib is on trial on four counts of abuse of power and 21 counts of money laundering involving RM2.28 billion of 1MDB funds.
The trial before Sequerah continues on Friday (Feb 3).
The Edge is covering the trial live here.
Users of The Edge Markets app may tap here to access the live report.