This article first appeared in City & Country, The Edge Malaysia Weekly, on February 27, 2023 - March 05, 2023.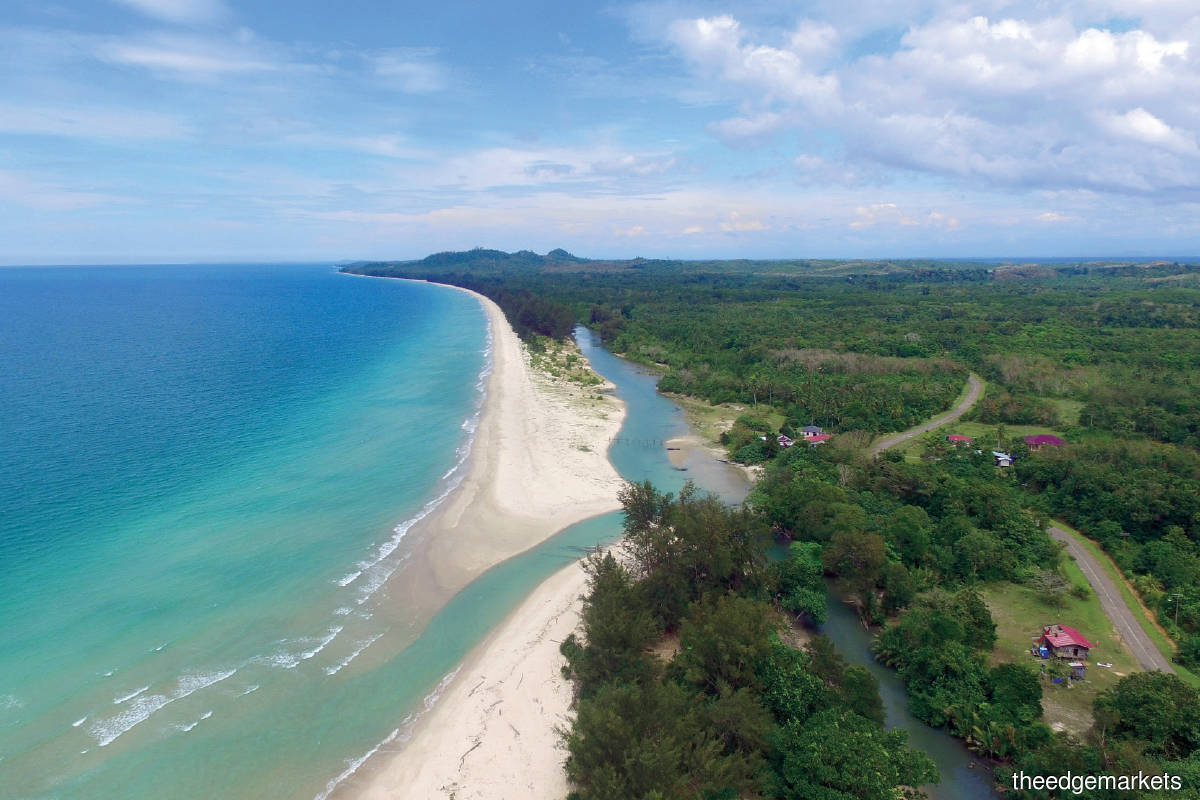 Club Med will be opening a new resort in Kota Kinabalu, Sabah by the fourth quarter of next year, reveals its new general manager of Singapore and Malaysia, Olivier Monceau, on a media trip to Club Med Cherating in Pahang. The greenfield beach resort will be developed in close collaboration with the owner, Golden Sands Beach Resort City Sdn Bhd.
"It sits on 41 acres with 400 rooms, out of which 40 are suites," says Monceau of the latest resort property. "The great news is that we are going to have a 5-Trident collection space. The resort is classified as 4-Trident but with a 5-Trident space dedicated to even more premium clientele, which will be the first in Malaysia."
In line with its sustainability mindset, this new resort offering will be the first large-scale sustainably built and BREEAM-certified beach resort in Asia-Pacific. BREEAM, which stands for Building Research Establishment Environmental Assessment Method, is a voluntary green building sustainability rating system that was established in the UK for assessing the environmental performance of buildings.
Monceau states that because this resort was designed and built from scratch, the company has the tools to build sustainably and include conservation elements such as water and waste management as well as a zero-plastic policy.
"We are also trying to build collaborations with local producers and farmers, in hopes they will provide what we need based on strict ecological harvesting processes. It is important not only in terms of local supply and reducing the carbon footprint but also in terms of giving the local population the opportunity to develop their own businesses and livelihoods," he says.
Full details of the project are still being finalised at the time of printing and will be announced later in the year.
Club Med Cherating continues to attract guests
Meanwhile, in Peninsular Malaysia, Club Med Cherating performed well last year.
"The Malaysian market rebound has been swift and strong, enabling us to double the domestic business in 2022 thanks to Cherating. It surpassed the pre-pandemic occupancy rate, allowing more people to discover the beautiful shores of Kuantan with us," says Monceau with a hint of pride, adding that occupancy was about 75% last year.
He shares that the resort is due for an upgrade, but the matter is still under discussion with stakeholders and investors. This is in line with the company's 2004 upscale strategy to reposition itself at the higher end of the market in terms of design, ambience and lifestyle. As a result, resorts have been renovated and upgraded from a 4-Trident to a 5-Trident rating. The Trident has been the official Club Med logo since 1980 and is used to rank the level of service at the various resorts.
When pushed for a timeline, Monceau responds that it is still too early to say but believes that the exercise should commence before two other important deadlines for the state: the opening of the Kuantan International Airport in Gebeng, slated for 2026, and the East Coast Rail Link, expected to be operational in 2024 or 2025. With the ease of travel to Kuantan, Monceau believes a refurbished and upgraded resort will benefit from the influx of travellers, frequent or new.
The first Club Med in Asia, Club Med Cherating, opened in 1979 and occupies 85ha. However, only 10% has been built on while the rest remains undeveloped for guests to enjoy the natural surroundings. The company is said to be the pioneer of premium all-inclusive holidays, for which guests pay a single rate entitling them access to all facilities and dining establishments for the duration of their stay at their chosen resort. However, additional pay-as-you-use services are available, such as the spa and certain excursions organised by third-party providers.
For the first-timer to the resort, what immediately stands out are the lush vegetation and impressive living quarters, which resemble a longhouse. Moreover, a walk along the shoreline amid the sound of crashing waves is a lovely respite from city life. A word of caution, though: Swimming in the ocean is prohibited due to strong currents. And, just to make sure no one tries anything funny, a guard is stationed at the beach. But for those who want a dip in the sea and to indulge in water sports not far from the main building, there is a safe cove reachable by a regularly operated tram.
The company is also active in giving back to local communities around its resorts. This is reflected in the establishment of the Club Med Foundation in 1978, which mobilises in-house teams and resources to help communities near its resorts and offices. The foundation is committed to supporting vulnerable children, protecting the environment, providing greater access to education and recreation for all, and preserving biodiversity.
Club Med Cherating has partnered with the Turtle Conservation Society of Malaysia, which endeavours to educate guests on turtle preservation. Activities like making DIY soap help generate awareness of how important it is to protect the turtles and their natural habitat.
Further, the resort organises donation drives for the provision of food, cleaning supplies and electronic items to four local partners, and invites children to enjoy the facilities at the resort for a fun day out.