This article first appeared in The Edge Malaysia Weekly, on February 27, 2023 - March 05, 2023.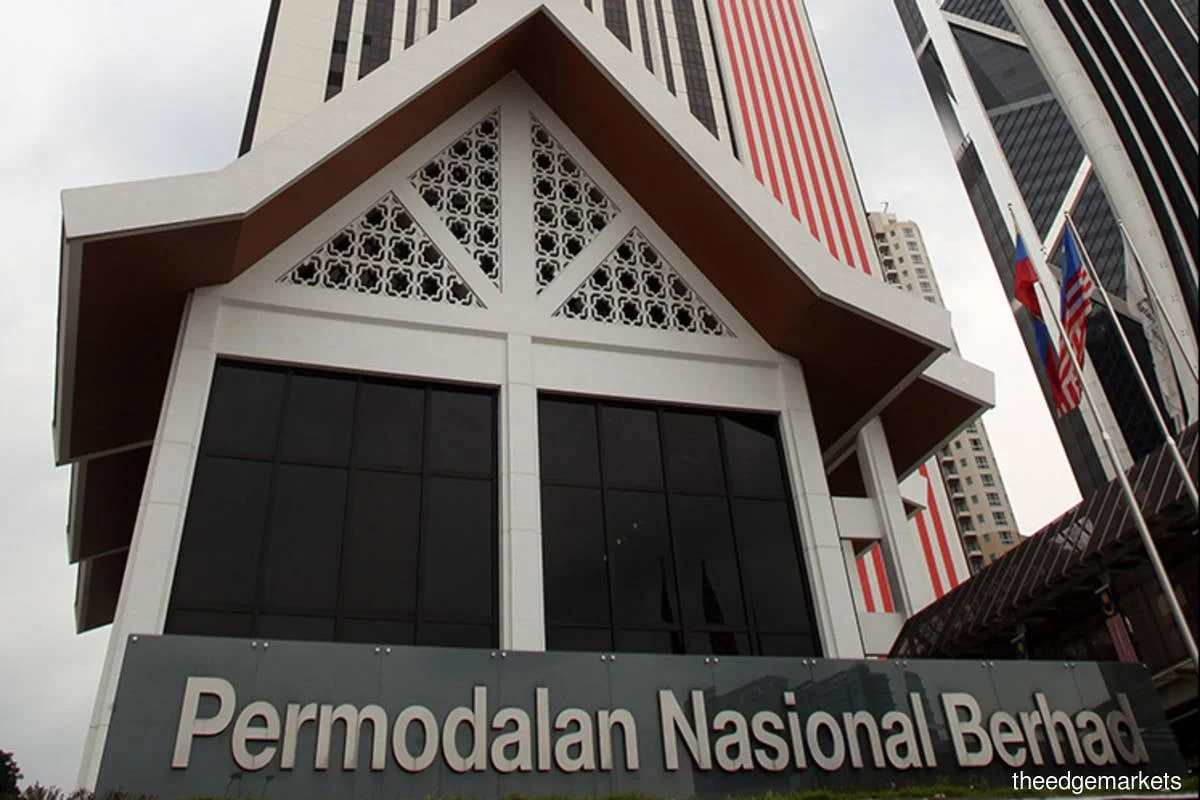 PERMODALAN Nasional Bhd (PNB) is understood to be looking at divesting some choice assets — commercial buildings in Jalan Dungun and in Damansara Heights in Kuala Lumpur — industry sources say.
"The buying and selling of assets is part of our regular investment process. We evaluate our portfolio to realise the value of our investments and explore new opportunities," PNB says in a reply to an email from The Edge asking it to verify the matter.
A source familiar with the goings-on at the state-owned asset management group tells The Edge that it is looking to part with a number of buildings.
"The ones I know for certain are Republik Damansara Heights, Block B in Plaza Damansara, and Wisma Tune in Jalan Dungun," says the source.
According to the source, PNB is looking to raise RM800 million, if not more, and the divestment is expected to be done via a tender, which closes in April.
Another source says PNB is also looking to sell Indah Water Konsortium's headquarters, which is also in Jalan Dungun, but this remains unsubstantiated.
Interestingly, it has also been learnt that PNB is not placing any caveats on the sale of the assets, which means they could be sold to non-bumiputera buyers, including foreigners.
The weak ringgit is making real estate assets in Malaysia even more attractive to foreigners, but whether there will be any foreign interest in PNB's properties remains to be seen.
The ringgit is currently at 4.43 against the US dollar.
By the same token, some quarters believe that PNB should consider divesting assets abroad and repatriating the funds since the ringgit is soft.
PNB, which will move into its new headquarters at Merdeka 118, owns properties in Europe, North America and Asia-Pacific.
Republik Damansara Heights is a two-storey commercial building with a two-storey basement situated on a land area of almost one acre. The freehold building, which has a 100% occupancy rate, has a total net lettable area (NLA) of 24,000 sq ft and 96 parking bays. There are a number of food and beverage outlets and retailers there.
Wisma Tune, meanwhile, has Tune Group Sdn Bhd as its major tenant. The 28-year-old freehold office building, which PNB bought in 2013, has an NLA of 98,338 sq ft and 130 parking bays. It is also fully occupied. Wisma Tune is held under PNB's unit, Pelaburan Hartanah Nasional Bhd.
Pelaburan Hartanah also owns Menara I&P 1, Menara MBSB, and Bangunan Setia 1 and Bangunan Setia 2 in Jalan Dungun.
Block B in Plaza Damansara, meanwhile, is a five-storey office building with two levels of basements and 131 parking bays. Its net floor area is 78,923 sq ft. The commercial block was built by SPPK or Syarikat Perumahan Pegawai Kerajaan in 1997. SPPK was a 70:30 joint venture between Island & Peninsular Bhd and the Ministry of Finance.
While these properties are old, their locations in Damansara Heights and Jalan Dungun, which are upmarket addresses, will likely generate a lot of interest. In the vicinity is Pavilion Damansara Heights, whose first phase is slated to open in the middle of this year.
In 2019, PNB sold off 137 strata units or 210,000 sq ft of commercial space in Plaza Damansara 1 and 2, seeking a price tag of RM169 million for them. Some market watchers commented then that it might have been wiser for PNB to refurbish the properties and demand higher rental.
"When the need arises, we restructure the portfolio if some of the assets no longer fit in with the overall strategy. The proceeds from the divestment will be redeployed to other investments that fit our portfolio better," PNB had explained then.
Similarly, the current sale of assets is likely to draw scrutiny, but that is unlikely to rattle PNB, which had RM336.7 billion in assets under management as at end-2021.
As for its new headquarters in Merdeka 118, it is expected to open in the middle of the year.
The second-tallest building in the world will have over 3.1 million sq ft of floor area, 1.7 million sq ft in NLA of office space, and a hotel — the Park Hyatt Hotel — on the top 17 floors.