This article first appeared in The Edge Malaysia Weekly, on February 27, 2023 - March 05, 2023.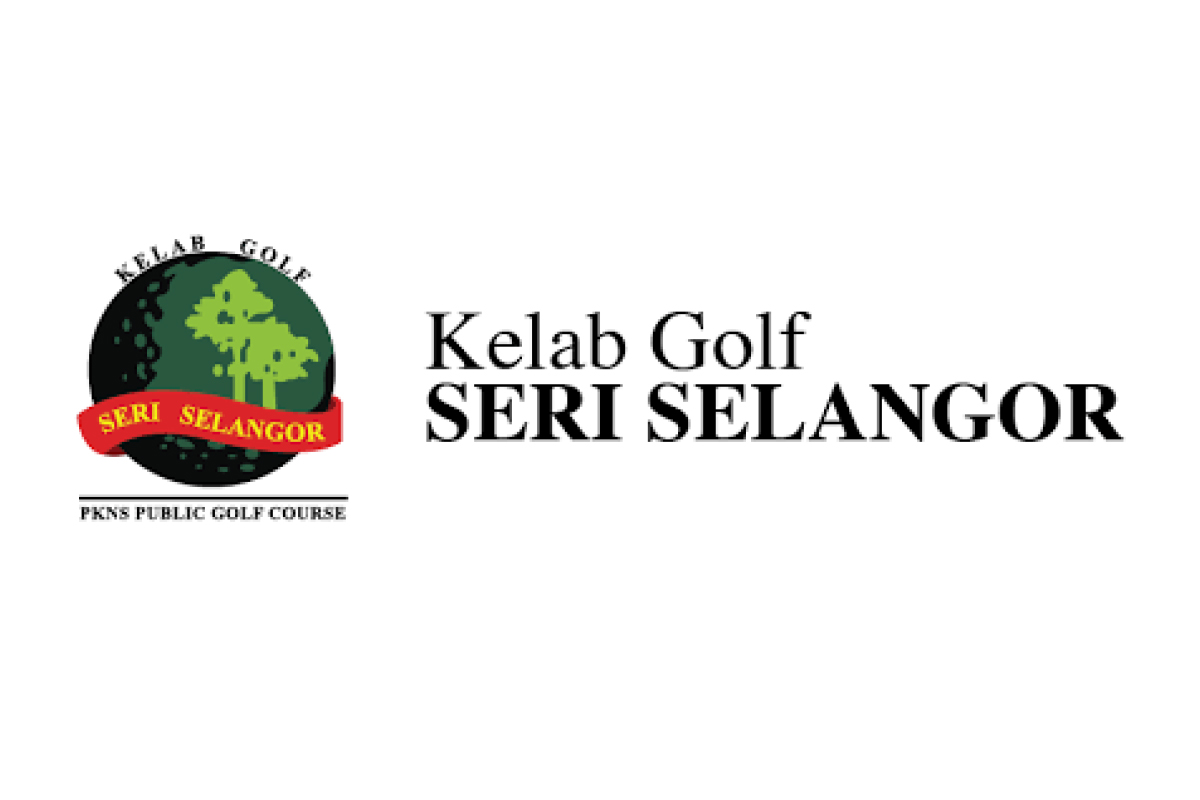 SEVERAL property developers are eyeing all or part of the prime Seri Selangor Golf Club (KGSS) land located in Kota Damansara, Petaling Jaya. This comes as the 160-acre golf course owner, the Selangor State Development Corporation (PKNS), weighs the option of monetising the land.
Industry observers say listed property developers Sunway Bhd and Tropicana Corp Bhd, which already have developments surrounding the golf course, have shown an interest in the plot. Sunway is the developer of Sunway Damansara and Sunway Giza; Tropicana developed Tropicana Gardens and Tropicana Indah (see map). Tan Sri Desmond Lim Siew Choon-linked Malton Bhd is also keen on the site, sources say.
It is learnt that the term of the sale requires the purchaser to relocate/rebuild the golf course clubhouse and parking lot, which is currently sited on a 7.1-acre plot zoned as commercial, to another section of the golf course (see map). The remaining parcel is designated for "sports and recreational facilities".
PKNS is said to have received proposals for KGSS but has yet to make its decision. It is worth noting that PKNS had last month applied to the local authority to relocate the clubhouse.
PKNS, the development agency for the state of Selangor, owns the 18-hole, 6,464m, par-72 golf course, while its subsidiary, SACC Convec Sdn Bhd, manages it. Launched in 1998, it was built with the main objective of being affordable and accessible to the public. Incidentally, KGSS was designed and built by Tropicana Corp.
On Feb 3, former Selangor state assemblyman for Subang Jaya Datuk Lee Hwa Beng sent out a tweet asking why the Selangor government had sold the KGSS clubhouse and car park owned by PKNS to Lim.
When contacted, Lee tells The Edge that a site next to Tropicana Gardens, where the clubhouse and a parking lot are located, had been sold to a company linked to Lim. He questions why the state government, which is wealthy, would need to sell the plot of land and tear down a clubhouse in which RM6 million was invested just two years ago.
Lee, who says KGSS is the most affordably priced golf course in Petaling Jaya, understands that PKNS is in the process of selling another nine-hole length of the golf course.
When contacted to confirm the sale, a PKNS representative advised The Edge to contact the state government for comment. In response to Lee's tweet, Jay Jay Denis, the press secretary to Selangor Chief Minister Datuk Seri Amirudin Shari, tells The Edge, "No transfer or sale has been done at this point, as only proposals have been discussed by the board. PKNS will issue a statement if there is a sale of the said land.
"What KGSS is embarking upon [looking at] is returns on their current assets," he says, adding that no bids have been decided on. The Edge understands that a tender was called for in December 2022.
While a decision has yet to be made, documents sighted by The Edge show that PKNS has submitted an application to the Petaling Jaya City Council (MBPJ) on Jan 12, 2023, for planning permission and landscape plans to develop a two-storey clubhouse complex facility comprising a cafeteria and golf accessory store, among others, on a different site, near Tropicana Indah, within the golf course.
Carrying a value of up to RM123 mil
How much can the commercial land fetch? Assuming the entire seven acres of commercial land is sold, it may be able to fetch as much as RM123 million, according to estimates by valuers.
VPC Alliance Malaysia managing director James Wong tells The Edge that the 160-acre KGSS is one of the most sought-after land banks by developers looking for a sizeable piece of land for future development.
Providing some historical information, James says not only does PKNS' unit own KGSS, but PKNS originally owned and developed the entire Kota Damansara township. "But, in the later years, they went into joint ventures with many reputable developers such as Sunway City and Paramount Corp to inject more vibrancy into the Kota Damansara township."
As to the indicative value of the golf course land, he says the land has been held under a 99-year state lease, so the new developer-owner will have to renew the lease back to 99 years. "For the golf course site, under the draft Rancangan Tempatan Petaling Jaya 2 (Pengubahan 3), the property is zoned as 'open space' and designated for 'sports and recreational facilities'." Accordingly, to develop the site, the land would need to be converted into a mixed development. There are costs involved in lease extension and land conversion.
James points out that since the golf course is not converted yet, it is tough to peg a market value to the site, as there are many variables to be considered in determining its market value. For the clubhouse site, which is zoned commercial, however, James says: "In our opinion, the market value of the land is between RM350 psf and RM400 psf."
In January 2021, a 4.16-acre vacant commercial parcel in Jalan PJU 10/1A was sold for RM64.99 million, or RM386 psf. In April 2022, two parcels of vacant bungalow lots measuring 0.46 acres were sold for RM12.2 million, or RM610 psf.
Another valuer, who declined to be quoted, estimates the price of land in the area at between RM280 psf and RM300 psf.
What can be built on seven acres?
According to sources, developers are looking at building two blocks of condominiums on the site. Assuming the land has an approved plot ratio of 1:4 and units are sold for between RM700 and RM800 psf, the estimated gross development value of the project could be between RM590 million and RM680 million.
Is the KGSS land ripe for redevelopment? James believes so. "KGSS is one of the largest remaining parcels of land for mixed-use development in Kota Damansara. As the golf course is ripe for redevelopment, PKNS should unlock its land value by either selling it and using the sale proceeds to build more affordable housing for its Selangor citizens, sub-divide the land into various parcels and invite property developers to tender for the land, or form a joint venture with reputable developers," he says.
Amy Wong Siew Fong, executive director, research and consultancy, at Knight Frank Malaysia, agrees that the site is ripe for development. "The surrounding plots are fully developed, with established commercial precincts close by, and good public and private schools. The Surian MRT station is within walking distance of the KGSS clubhouse and it is a premium Petaling Jaya/Damansara/Tropicana/Kota Damansara address, with all the perks that come with it," she says.
Meanwhile, Tropicana Group has developed the Tropicana area into a luxury residential township so successfully that its properties sold at a premium despite its leasehold tenure, says Amy, even though it is located farther in than Bandar Utama or Mutiara Damansara, which are freehold locations.
In addition, with Sunway Group entering the area, Sunway Damansara has become a thriving commercial area, with Sunway Giza anchoring it and a new medical centre being built now, she says.
"Across the road [from the KGSS clubhouse], Tropicana has completed its Tropicana Gardens mixed-use development, which has a large mall, residences and offices connected directly to the Surian MRT station," she adds.
Amy believes there is demand for mid- to premium-priced residences at this address. She notes, however, that traffic could be an issue, as the roads are already choked up. Persiaran Surian is the major trunk road connecting the LDP highway to the depths of Sungai Buloh.
"I would be happy to see a developer take on a built-to-rent scheme here," she says, adding that demand would be good if there is a proper sheltered, safe walkway to the Surian MRT station, located 400m from the clubhouse site.
This is not the first time that golf courses are being eyed for redevelopment. Ten years ago, S P Setia Bhd inked a deal with Kumpulan Perangsang Selangor Bhd to develop high-end residential and commercial properties on the site of the 194.65 acres Perangsang Templer Golf Club in Templer Park.
Then, in 2014, Mah Sing Group Bhd entered into a deal to buy 85.43 acres in the Sultan Salahuddin Abdul Aziz Shah Golf Club in Shah Alam to develop a residential gated and guarded community on the site, but the deal fell through.
In 2011, Dijaya Corp Bhd (now Tropicana Corp) bought 198.5 acres held by Kajang Hill Golf Club for a mixed-use development; and, in 2001, YTL Land & Development Bhd purchased the Sentul Raya Golf Club to develop the 35-acre Sentul Park.