This article first appeared in Forum, The Edge Malaysia Weekly, on March 6, 2023 - March 12, 2023.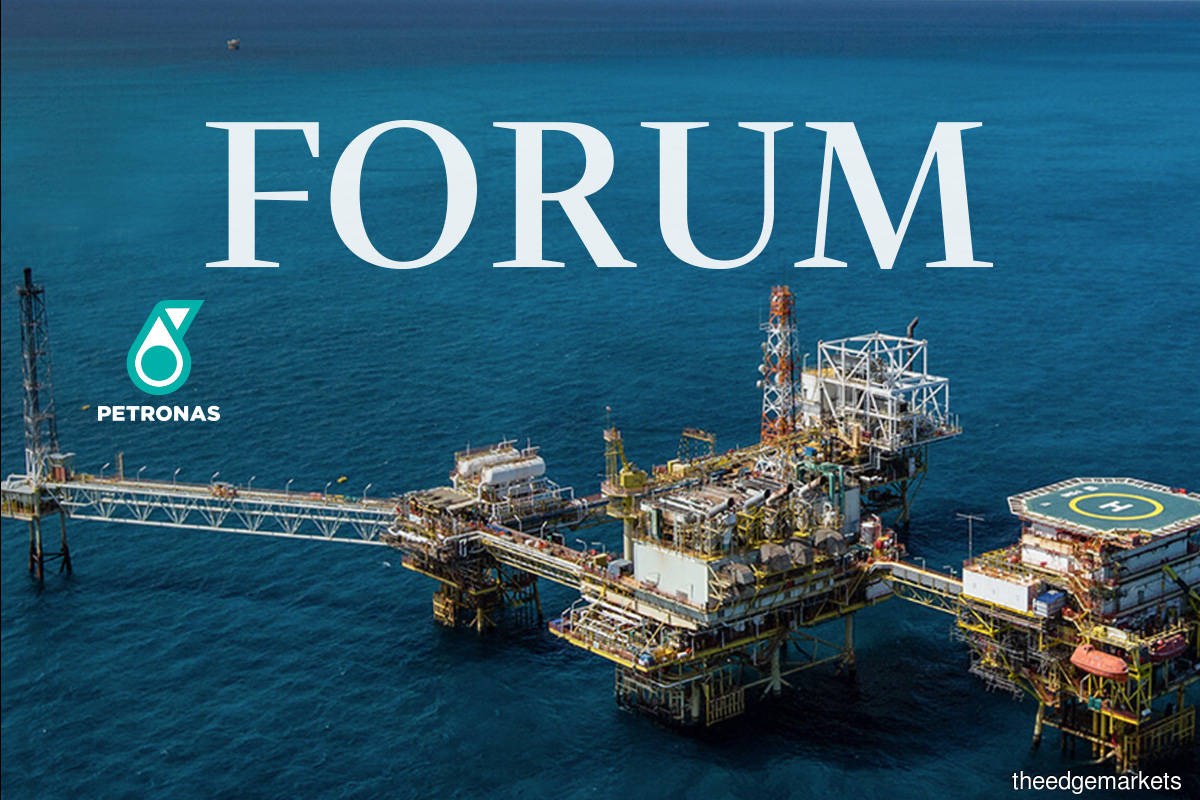 Lately, there have been calls from certain quarters in parliament for the government to list the national oil company, Petroliam Nasional Bhd (Petronas), on Bursa Malaysia — one of the reasons being that the proceeds from the listing could be used to pay off government debt.
Majlis Tindakan Ekonomi Melayu Bersatu (MTEM) is absolutely against this idea. Not only is the objective a bad "business" decision but the listing of Petronas goes entirely against the interests of the nation, especially us, the citizens and taxpayers of Malaysia.
First, one does not list an entity in order to raise money to pay off debt. That is just bad business, especially when a significant amount of the debt was incurred due to bad and even possibly negligent — if not, arguably, fraudulent — decisions that have been proven in the court of law. 1Malaysian Development Bhd (1MDB) is the first of many examples that come to mind. That is exactly the age-old adage in business of throwing good money after bad. The government should exhaust all means to recover all monies stolen from the people instead of settling for a pittance with those who committed, aided or abetted in such acts.
That brings us to Petronas itself. Petronas is not just any "corporation" or "government-linked company" that can be hawked to privileged individuals, foreign or domestic investors. Petronas is an entity created by an act of parliament, the Petroleum Development Act 1974, "in which the entire ownership and exclusive rights, liberties, and privileges, in respect of the said petroleum and its products" of the nation are vested. This reservoir of wealth, found and unfound, developed or yet to be developed, is immeasurable and belongs to every citizen of our great nation.
This wealth within Petronas cannot even be valued with any precision at any point in time. It is akin to selling the whole water resources in the country — how do we value that when we do not even know  the exact amount of rainfall that is expected for the whole year, or next year or the year after? Our oil and gas resources, deposits and production are even more amorphous to truly define and quantify, what more to put a valuation on them.
But we digress. The nation's petroleum resources are owned by its citizens. The government of the day is its protector while Petronas is the trustee. It is for Petronas to ensure its proper management and development for the nation and its people, including building entire economies surrounding this precious resource for national growth that is sustainable. This resource and, by definition, Petronas are not to be hawked to the highest bidder or sold to those privileged few for quarterly results on the stock exchange.
In this, we give our full support to the president and group CEO of Petronas Datuk Tengku Muhammad Taufik Tengku Aziz in his rejection of such a proposal. Petronas has a higher calling than being a pawn for politicians and business interests with their own agendas and/or short-sightedness. Petronas is the nation; one does not sell the nation.
---
Tengku Ngah Putra is head of the oil and gas cluster of Majlis Tindakan Ekonomi Melayu Bersatu