This article first appeared in The Edge Malaysia Weekly, on March 6, 2023 - March 12, 2023.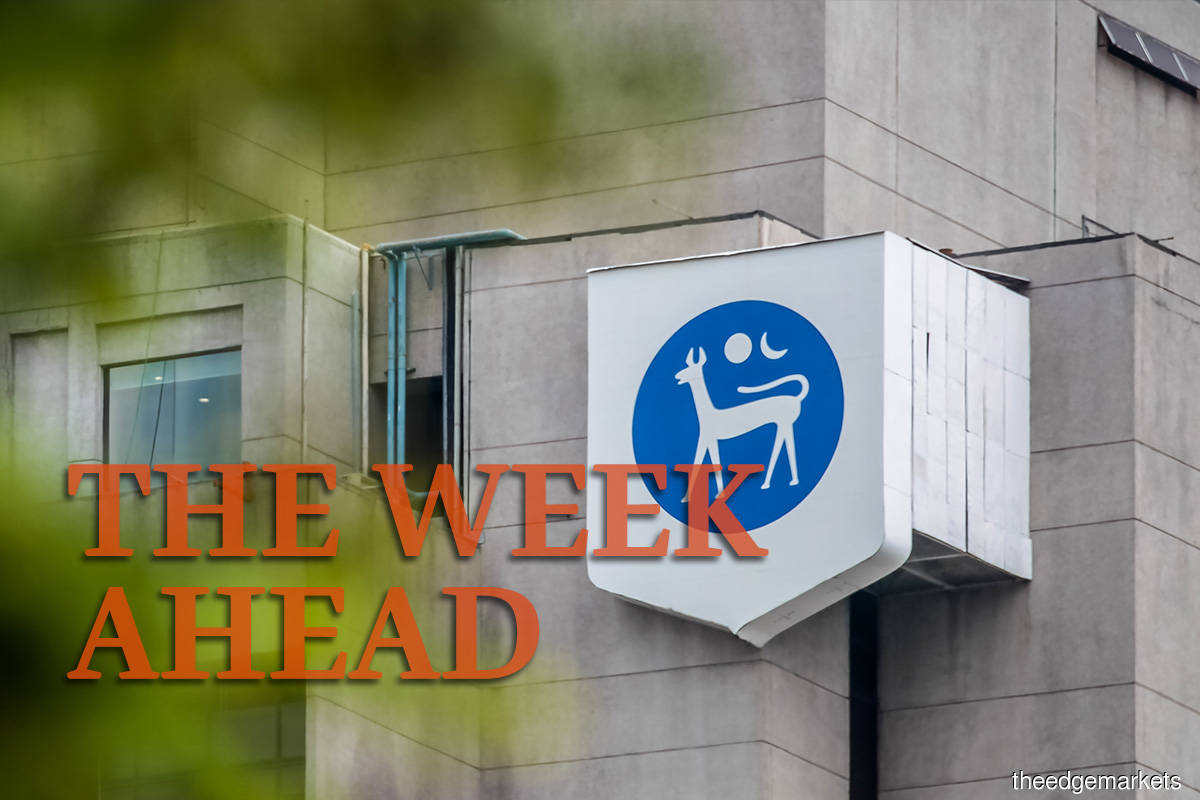 The main focus at home this week is whether Bank Negara Malaysia will raise the key interest rate on Thursday at its second monetary policy meeting for the year.
A Bloomberg poll as of March 3 shows that two economists expect the overnight policy rate (OPR) to remain unchanged at 2.75%, while one sees the likelihood of the rate being raised by 25 basis points (bps).
"Given a moderation in global commodity prices and softer domestic growth momentum amid lingering macro headwinds, we expect Bank Negara to extend its interest rate hike pause at this monetary policy meeting. That said, we think Bank Negara will resume its policy rate hike by 25bps in May and maintain rates at 3% for the rest of the year," UOB Global Economics and Markets Research said in its weekly outlook report last Friday.
Bank Negara had, at its first monetary policy meeting on Jan 19, surprised the market by keeping the OPR unchanged at 2.75%. Almost all economists at the time had expected the central bank to hike interest rates by 25bps.
On Tuesday, Bank Negara is due to release the latest data on its international reserves as at Feb 28. Meanwhile, the Department of Statistics will unveil the latest labour statistics on Friday.
There will be interest in the Invest Malaysia 2023 conference in Kuala Lumpur on Wednesday, where Prime Minister and Finance Minister Datuk Seri Anwar Ibrahim is set to deliver a keynote address in the morning. The speaker line-up also includes Minister of Economy Rafizi Ramli, Minister of International Trade and Industry Tengku Datuk Seri Zafrul Abdul Aziz and Ministry of Finance secretary-general Datuk Johan Mahmood Merican.
Also in focus will be the Palm and Lauric Oils Price Outlook conference and exhibition, held from Monday to Wednesday.
At the High Court (commercial division), there will be a hearing on Monday on whether Serba Dinamik Holdings Bhd and three other subsidiaries — Serba Dinamik International Ltd, Serba Dinamik Sdn Bhd and Serba Dinamik Group Bhd — should get a stay of the winding-up petition order that was granted earlier to them.
On Jan 10, judge Ahmad Murad Abdul Aziz allowed applications by six financial institutions and some of Serba Dinamik's creditors to wind up the four companies. He is expected to make a decision on the permanent stay application of the four companies on Thursday.
Elsewhere, Japan will release the final iteration of its 4Q2022 gross domestic product (GDP) rate on Thursday. The Bank of Japan will have an interest rate decision on Friday. The February producer price index (PPI) data will also be released that day.
The Reserve Bank of Australia will have a monetary policy decision on Tuesday. It is widely expected to raise the policy rate by 25bps to 3.6%.
Markets in India will close on Wednesday as the country celebrates Holi.
The US and China, the world's largest and second-largest economies, will release their latest trade data on Wednesday and Tuesday, respectively. The UK will release January trade data on Friday.
The February inflation rate data will also be out in South Korea (Monday), Thailand and the Philippines (Tuesday) and China (Thursday).
The Philippines will release industrial production data for January on Thursday.
There will be news developments from China's "Two Sessions" — the annual meetings of the legislature and political advisory body — which kicked off last weekend (March 3 and 4). As this is the first session of the 14th national committee of the Chinese People's Political Consultative Conference (CPPCC) and the National People's Congress (NPC), the agenda will also include senior leadership appointments and reform of the party and state institutions, including the governor of the central bank, notes UOB.
"Restoring the growth momentum will be the priority for China. We expect a reasonable GDP growth target of 'around 5.0%' for 2023, slightly lower than 'around 5.5%' set for 2022," it says.
China's PPI data for the month of February can be expected on Thursday. In January, the PPI fell 0.8% year on year, wider than the 0.7% decline in December 2022. On a monthly basis, PPI dropped 0.4% in January. On Friday, it will release banking loans and money supply data.
In the US, the key data out this week include the January factory orders (Monday), wholesale inventories (Tuesday), JOLTs job openings and consumer credit (Wednesday) and the February unemployment and underemployment rates (Friday).
Daylight savings in the US will begin on Sunday while Europe will begin daylight savings later, on March 26.
On the local corporate front, electronics manufacturing service provider Cape EMS Bhd will make its debut on the Main Market of Bursa Malaysia on Friday.