This article first appeared in Capital, The Edge Malaysia Weekly, on March 6, 2023 - March 12, 2023.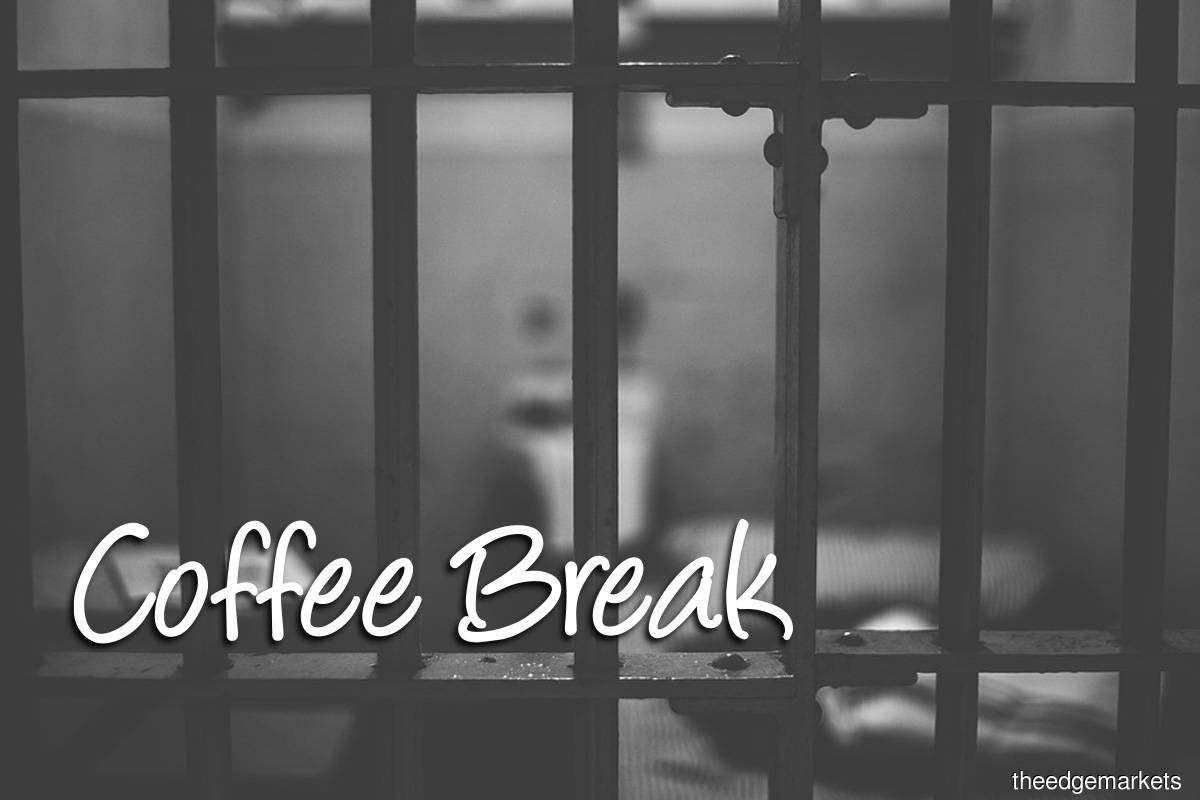 One of my clearest visual memories of Kajang Women's Prison was of a tall, slim convict in her 30s, jauntily walking around greeting all and sundry like a celebrity.
"Who's that? And why is she so cheerful?" I asked the prison officer beside me.
"Oh, she's getting out tomorrow," the officer said.
"Ah! No wonder she's so happy! What's she in for?"
"Embezzlement of [single digit] million."
"Oh. How many years did she get?"
"Two. And they never recovered the money," the officer said, shooting me a meaningful look.
We both watched as the soon-to-be-released convict paraded past.
One of the sadder memories of that prison was of a young woman who was serving three or four months in jail, not as part of her sentence, but in default for not being able to pay a RM1,000 fine.
Her crime: khalwat (close proximity) with her boyfriend. Fines are usually meted out for this syariah crime because public shame is the main lesson. But the girl didn't have the money to pay the fine; and her parents, being ashamed by association, decided they didn't want to be seen as being supportive of sin. So, to prison she went. Her boyfriend was fortunate — he didn't go to jail because his parents helped him out.
Another inmate of the women's prison was a small-time drug pusher and addict who had given birth while serving her sentence and was bringing up her baby girl within the prison walls. Prison rules permit children born to inmates to stay with their mothers until the age of two. The babies shared the same cell as their mothers, who shared it with four or five other women, sleeping on thin mattresses on the floor. There was a drab children's nursery, with a few very well-worn toys. On the way back to their cells from the nursery, the mothers would stop with their children to touch and observe flowers in potted plants that sparsely lined the walkway. It was a heartbreakingly inadequate start in life for these babies; but, I consoled myself, at least they were with their mothers.
For more than five years, the prison beat — part of my larger Justice portfolio — regularly took me around the country, visiting Malaysia's overcrowded prisons, interviewing ordinary people who were paying for their mistakes.
The prisons are disproportionately filled with men. This, reasoned a prison director, was because, in a traditional society like Malaysia's, the man is the breadwinner while the woman stays home to look after the children. So, when times are tough and life gets desperate, it is the man who goes out to steal or rob. All the ones I interviewed were blue-collar workers.
When I visited the prisons over a decade ago, almost all of them were overcrowded — cells that should have housed two hosted five, or even 10, sleeping body to body on thin mattresses rolled up in the daytime. The toilet was in the same cell, with a low privacy wall. Bath time was outside, behind a long modesty wall housing a trough. Warders shouted a count: One, brush your teeth; two, rinse your mouth; three, wet your body; four, shampoo your head; five, rinse; six, soap your body; seven, rinse. About a dozen inmates could be bathed in this processing line at any one time, and the whole process took no more than five minutes.
Life revolved around the prison schedule. When to wake up, when to exercise, when to eat, how much time you had to walk to the dining hall and back (no dawdling!), when to watch TV, when to sleep — everything was regimented. If one didn't quickly come to terms with the fact that this was what deprivation of liberty meant, one could go mad.
Former Goldman Sachs banker Roger Ng Chong Hwa got first-hand experience of life in a Malaysian prison for six months before he was extradited to the US to stand trial for his role in the embezzlement of 1Malaysia Development Bhd funds and subsequently found guilty.
In his letter to the judge last week, to plead for leniency in sentencing this week (he faces up to 30 years' imprisonment), Ng described the six months as "absolute hell" and argued that this suffering was punishment enough.
I couldn't help but wonder: If six months is "punishment enough" for a person who facilitates the theft of a sovereign wealth fund that will cost the nation tens of billions of ringgit in loan repayments and take a whole generation to pay off — how much time should a man who steals a tin of infant formula to feed his starving baby get? Two minutes seems excessive.
Granted, getting malaria and leptospirosis, and living in a vermin-infested cell, is a terrible experience — one that no prisoner should have. So, imagine what more than RM40 billion could do to improve living conditions in all our prisons? What a pity we don't have that much money to spare!
Life in prison may be a harder culture shock for those who have had a comfortable life outside; but at least they have those happy memories to keep them warm, and the promise of the soft bed in the nice house waiting for them when they get out.