This article first appeared in Digital Edge, The Edge Malaysia Weekly, on March 13, 2023 - March 19, 2023.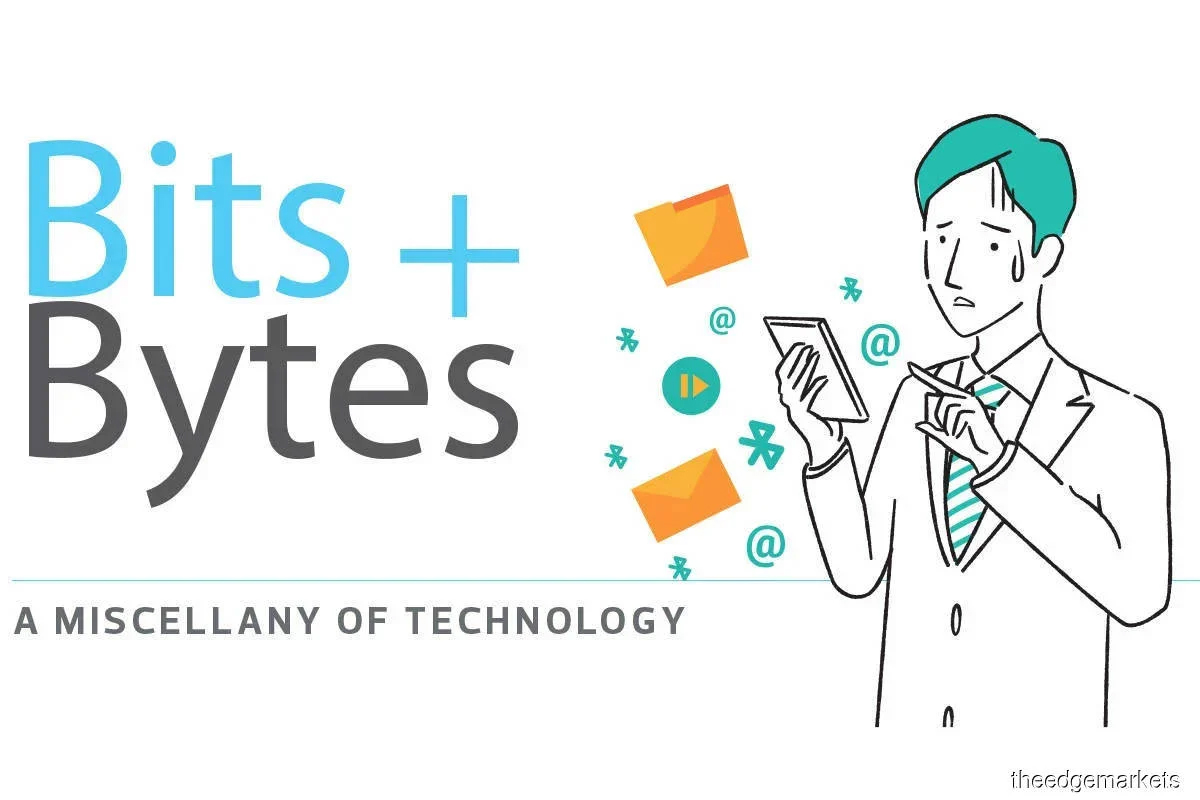 NEWS
CelcomDigi and SK Telecom partner to develop Malaysia's metaverse ecosystem
CelcomDigi Bhd (CelcomDigi) and SK Telecom, South Korea's leading wireless telecommunications operator, have inked a memorandum of understanding (MoU) to explore and develop Malaysia's first operator-led mobile metaverse platform.
Under the MoU, signed at the Mobile World Congress 2023 in Barcelona on March 1, CelcomDigi and SKT will create new business opportunities by working together to develop and offer metaverse and artificial intelligence (AI) use cases optimised for the Malaysian market via CelcomDigi's Innovation Centre.
The development of Malaysia's first operator-led mobile metaverse platform will also enable the co-creation and unlocking of new metaverse content and services for customers and businesses.
CelcomDigi and SK Telecom will explore creating metaverse services in various fields such as education, health, retail and entertainment, contributing to the development of the local metaverse ecosystem.
Touch 'n Go e-wallet implements new security measures to fight financial scams
Touch 'n Go Sdn Bhd, the operator of Touch 'n Go e-wallet, has successfully implemented the five safety and security measures mandated by Bank Negara Malaysia to hinder scams and fraudulent activities. The company is four months ahead of other banks and e-wallet peers in meeting the regulator's June 2023 deadline.
The first key measure is the migration from SMS one-time passwords (OTP) to face verification as a method of authentication. A screen pop-up would appear when users log in to their e-wallet application, change their e-wallet PIN or password, perform transactions or make payments via the app.
The company has also tightened its fraud detection rules and triggers to block suspicious transactions. Transactions exceeding a certain threshold or any unusual activities observed on a user's account will be restricted and blocked. Users will be alerted through their registered email addresses if there is a transaction being done above the limit set.
The authentication of electronic banking transactions, limited to one device per account holder, has also been implemented. The e-wallet's TapSecure feature has a mandatory one-tap approval function to authenticate users' transactions. The feature ensures only a user's linked device can be used for transaction approval.
Another measure in place is the cooling-off period for first-time enrolment in services and the securing of devices or profile documents with a risk-based approach. The cooling-off period allows users to make a certain amount of top-up payments up to 48 hours. Any amount above the limit will be automatically rejected.
The final measure that is in place is a dedicated customer service channel or hotline to report scams and frauds. The company's special fraud operations team will attend to the fraud cases. Unlike the general line, the fraud line will answer calls relatively faster and sort customers' queries immediately. Users can contact the hotline number at (03) 5022 3888 and select "4" for "Fraud" to make a report.
Claz'room partners with Level Infinite to boost gaming talent pool
Claz'room College is collaborating with Level Infinite, a global gaming brand under Tencent Games that has developed renowned games like PlayerUnknown's Battlegrounds Mobile (PUBG Mobile), to enhance and support the development of young talents in Malaysia's digital creative industry.
The memorandum of understanding signed on March 1 signals both organisations' commitment to giving students mentorship opportunities with PUBG Mobile creators and practical experience.
Claz'room, which is a creative multimedia art college, currently offers dual certification advanced diplomas in 2D illustration, 3D animation, game design and digital film production. Through this partnership, Level Infinite will curate a collection of student artworks for commercial use and incorporate some of them into the PUBG mobile game.
Level Infinite allocates internship quotas for Claz'room students to experience real work experience with gaming studios to continue cultivating their talents and creativity. Other than practical experience, Claz'room believes students would also develop leadership skills as most classes encourage peer-to-peer and group learning.
Students with little to no experience or background in animation or art can register for the 3D Zbrush Sculpting Workshop. The workshop helps students get an in-depth look at the sculpting process used in the game with the guidance of professional PUBG Mobile creators.
Carsome and Petaling Jaya District Police HQ launch joint vehicle theft prevention campaign
Carsome is working with the Petaling Jaya District Police to broaden public awareness of the prevalence of car theft. The collaboration comes off the back of the growing rate of vehicle theft cases that has reached alarming levels.
According to a report by the Vehicle Theft Reduction Council of Malaysia Bhd (VTREC), in 2020, a vehicle was stolen every 75 minutes in Malaysia, amounting to an average of 20 cars stolen each day. Vehicle theft risk in Malaysia is one of the highest in the world and it is one of the few countries that has shown a steady rise in vehicle theft since 2001.
The collaboration involves the identification of vehicle theft hotspots, where Carsome will install public service announcement signboards to serve as a reminder to residents and passers-by to be more cautious about their cars and surroundings. At the same time, Carsome will support the police with the amplification of crime awareness and prevention messages through its online channels.
Google Cloud unveils new telecom innovations to address network transformation and monetisation
Google Cloud announced new telecom innovations to help communication service providers (CSPs) digitally transform their networks with hybrid cloud principles and unlock new revenue opportunities.
Google Cloud's three new telecom innovations — Telecom Network Automation, Telecom Data Fabric and Telecom Subscriber Insights — will offer CSPs a unified cloud solution that helps them build, deploy and operate their hybrid cloud-native networks; collect and manage network data; and improve customer experiences through AI and analytics.
In addition, an update to Google Distributed Cloud Edge (GDC Edge) lets CSPs bring Google Cloud's infrastructure to the far edge of their radio access networks (RANs) as well as their 5G core networks. Companies will also be able to run their network functions in any Google Cloud region on Google Kubernetes Engine (GKE) with the introduction of Network Function Optimizer for GKE.
Leading CSPs across Asia-Pacific, including Axiata Group, Chunghwa Telecom, Indosat Ooredoo Hutchison, KDDI, Maxis, Optus, Reliance Jio, StarHub, Telkom Indonesia and Telstra, just to name a few, have chosen Google Cloud as a trusted partner to advance their digital transformation and innovation initiatives.
RED ALERT
How to use Instagram's Channels securely?
Mark Zuckerberg announced the launch of a new feature on Instagram called "Channels" that allows users to share text posts, conduct polls and interact with their followers. The Meta team has promised the new format will be available to all users in the coming months. Here is a short guide with tips to help channel owners keep their personal data safe and not fall for the bait of scammers.
Trust but verify: Do not click on suspicious links in channels and do not download unknown files. Scammers are becoming smarter and more inventive by disguising malicious files or websites as quite ordinary things such as websites for collecting channel statistics or a presentation with a proposal for cooperation. Through files or similar phishing sites, scammers can gain access to your personal data, including banking information and account data, for example.
Two-factor authentication and a strong password are good insurance. Creating a strong password is not as difficult as it seems. Importantly, it must be unique. The safest option is to use a password manager's ability to create strong, non-memorable passwords for all accounts. In this case, users simply need to make up one strong and unique master password when using such an app every day.
Don't forget to check your account's privacy settings. It is best to first check the privacy settings of the Instagram account itself. You can start by checking whether accounts are "public" or not. It means whether search engines can "see" the data in personal accounts and display it in the search string or not. By hiding from search algorithms, people increase the level of privacy of their data when anyone with internet access can potentially find a phone number or home address. — By Chris Connell, managing director for Asia Pacific at Kaspersky
TRENDING
TikTok's 'Bold Glamour' and 'Teenage Look' filter is AI-powered
Bold Glamour is one of the most used filters on TikTok recently, earning the title of one of the most impressive TikTok effects yet. Many users were left baffled when the filter barely distorted when they put their hands in front of their faces.
Reports have since emerged that the effect is a first look at how AI-powered tools could make face transformations harder to detect and even better at transforming how people look. However, TikTok is keeping quiet on the secret behind Bold Glamour, despite rolling out a new set of AI filter tools for effects creators last month.
Traditional filters will usually take your 2D camera feed and map your face onto an exaggerated 3D model, and the effects tend to warp or glitch when obstructed because the 3D overlay has a hard time adhering to the layout of your face.
There is a growing concern on the platform now, with creators questioning the ethical use of the filter. On top of the filter's impact on people's relationships with their bodies, it also makes it easier for online predators to impersonate children or use it to groom children on the platform.
TikTok creators have banded together as an unspoken rule to try and keep the platform safe and expose child groomers, but it does not eliminate the concerns.
COMPETITION
Alibaba's Global E-Commerce Challenge is open for applications to young talent worldwide
The 2023 Alibaba Global E-Commerce Challenge is looking for talented individuals for the future of its international e-commerce operations.
The competition is open to university students around the world who are interested in tackling day-to-day e-commerce business challenges with innovative solutions.
Candidates will have the opportunity to receive coaching from dedicated Alibaba mentors and stand a chance to gain awards as well as job opportunities in Alibaba's Global Digital Commerce (GDC) unit.
This year's competition will focus on East Asia, Asean, the Americas and Europe. The competition will be conducted online between late March and early April. Eligible candidates will compete in teams and will be assessed based on their ability to identify opportunities and develop creative yet actionable solutions.
Three winning teams from each region will eventually compete offline in the final round in April. The prizes are worth up to RMB50,000 (RM32,462) as well as internship and placement opportunities in one of Alibaba's international business units. Contestants will also benefit from mentorship by experts from Alibaba's business teams during the competition.
The 2023 edition of the competition is open for applications until 23.59 on March 21 (Beijing time) to all current students enrolled in a full-time or part-time university programme or those who graduated within the last year.
Applicants are encouraged to enrol in the competition in teams of two to four. Fluency in spoken and written English is a must, and proficiency in another language will be an advantage. For more information, visit www.alibabagec.com.
PEOPLE MOVES
Coty appoints new MD
Global beauty company Coty has appointed Kristina Strunz as managing director for Southeast Asia and distributor markets. Strunz joined the company in 2021 as vice-president of Southeast Asia and distributor markets in Asia and will continue to oversee the implementation and rollout of the beauty powerhouse's new corporate purpose, "Together, we unleash every vision of beauty", in Southeast Asia.
Bringing more than 15 years of international beauty experience to the role, Strunz will be responsible for developing and executing Coty's business strategy in the region, with oversight of business development, marketing and e-commerce.
Aveva appoints new CEO
The global leader in industrial software, Aveva, has announced the appointment of Caspar Herzberg as CEO. He brings to the table more than 25 years of software and industry experience and a deep understanding of how technology can transform and reshape industries, enabling innovation and driving responsible use of resources.
WHILE YOU WERE WORKING 
(FROM HOME)
Zoho Workspace introduces new hybrid work technologies
Remote and hybrid working are still very relevant today even though most countries have entered the endemic stage of Covid-19. Zoho Workspace's unified communications platform makes it easier for businesses to communicate across channels and improve overall digital adoption.
Inspired by the three-pronged spear, Zoho Workplace has launched Trident to cater for the three pillars of a workspace: communication, productivity and business. It is a communication experience that combines mail, messages, audio or video calls, calendar, tasks and more.
Zoho Voice is another system that allows users to make direct line calls, pick up inbound calls within the app and send SMS messages. Zoho Webinar is now part of the Zoho Meeting web conferencing app that lets users broadcast to hundreds of attendees using polls and Q&As.
Among other technological advancements, Zoho has also released an AI-based grammar tool, BluePencil. This brings writing suggestions and a text editor that can be used on any third-party webpage. The universal drag-and-drop feature lets users save time and improve their experience doing things across collaboration channels.
To reinforce security, Zoho Workplace added mobile device management capabilities and one-time password restricted emails. Additionally, there is TrueSync, which is a feature that duplicates work drive files and folders on the desktop for a seamless switch between the cloud and users' computers.
Zoho Workplace is now available in three editions. Standard retails at US$3 (RM13.57) per user per month. Professional costs US$6 per user per month and Zoho Mail costs US$1 per user per month. Visit www.zoho.com/workplace for more details.
EDITOR'S MUST-HAVES
Starting a podcast is easier than ever
Do you record videos for your day job or social media passion project? Or do you have a great podcast idea but it seems like too much of a hassle to get the necessary equipment to record and edit? Adobe Podcast may be the tool you need.
Powered by Adobe Premiere Pro's speech-to-text technology, Adobe Podcast will let you easily edit audio using a transcript. You can also record — it is as easy as sharing a link. Everyone's audio is recorded in high quality locally and Adobe Podcast syncs it back together in the cloud automatically.
It also enables AI-powered audio with the Enhance Speech tool, which increases clarity by removing background noise and sharpening your voice's frequencies. It makes it sound as if everything was recorded in a professional studio.
Currently, the Enhance Speech and Mic Check'd tools are free for all to use, while the additional features of Adobe Podcasts are available for beta testing. Visit podcast.adobe.com to request access.
QUOTE OF THE WEEK
"Telegram is quite problematic. All sorts of information is posted there and there are many scammer activities [reported]. But at the same time, we know it is an important channel for conveying information to the public, for example by the NSC (National Security Council) ...
"It is not only scammers but if there is also inappropriate content such as pornography and extremism, it has to be addressed and tackled immediately."
Fahmi Fadzil, Communications and Digital Minister, at the Townhall Rakyat programme organised by Sinar Harian on March 6.
The social media platform has come under scrutiny for its security issues, especially after several cases of identity theft targeting prominent figures, including former premier Datuk Seri Ismail Sabri Yaakob, were reported. The Ministry of Communications and Digital intends to call up the service provider soon to discuss the problems.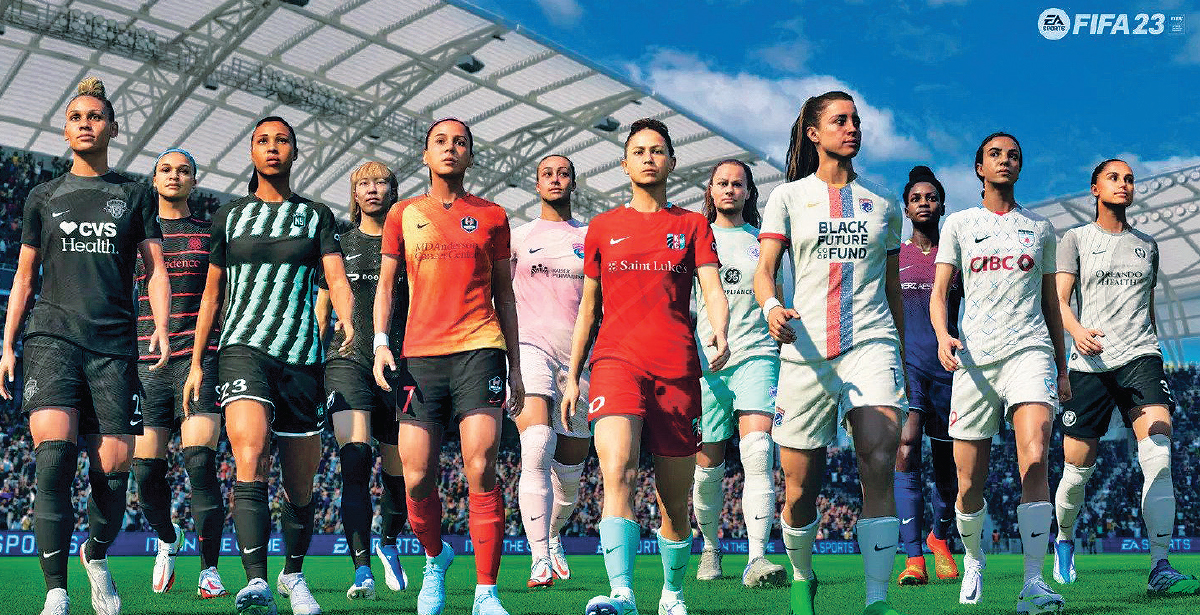 PICTURE OF THE WEEK
More women teams will be incorporated into FIFA 23, the latest edition of a popular football video game series. The update will include women's football leagues from the US and additional women's club teams from the top leagues in the UK and France. FIFA 23 will also feature both editions of the World Cup, including the recently concluded 2022 competition in Qatar and the FIFA Women's World Cup that will be held in Australia and New Zealand in July this year.
TECH BOOKS
Stolen Focus: Why You Can't Pay Attention — and How to Think Deeply Again by Johann Hari
In the US, teenagers can focus on one task for only 65 seconds at a time, while office workers average only three minutes.
Like so many of us, Johann Hari found that constantly switching from device to device and tab to tab was a diminishing and depressing way to live. He tried all sorts of self-help solutions — even abandoning his phone for three months — but nothing seemed to work. So, Hari went on an epic journey across the world to interview the leading experts on human attention — and he discovered that everything we think we know about this crisis is wrong.
We think our inability to focus is a personal failure to exert enough willpower over our devices. The truth is even more disturbing: our focus has been stolen by powerful external forces that have left us uniquely vulnerable to corporations determined to raid our attention for profit.
Hari found that there are 12 deep causes of this crisis, from the decline of mind-wandering to rising pollution, all of which have robbed some of our attention. In Stolen Focus, he introduces readers to Silicon Valley dissidents who learnt to hack human attention and veterinarians who diagnose dogs with ADHD. He explores a favela in Rio de Janeiro where everyone lost their attention in a particularly surreal way and an office in New Zealand that discovered a remarkable technique to restore workers' productivity.
Crucially, Hari learnt how we can reclaim our focus — as individuals and as a society — if we are determined to fight for it. Stolen Focus will transform the debate about attention and finally show us how to get it back. — Amazon