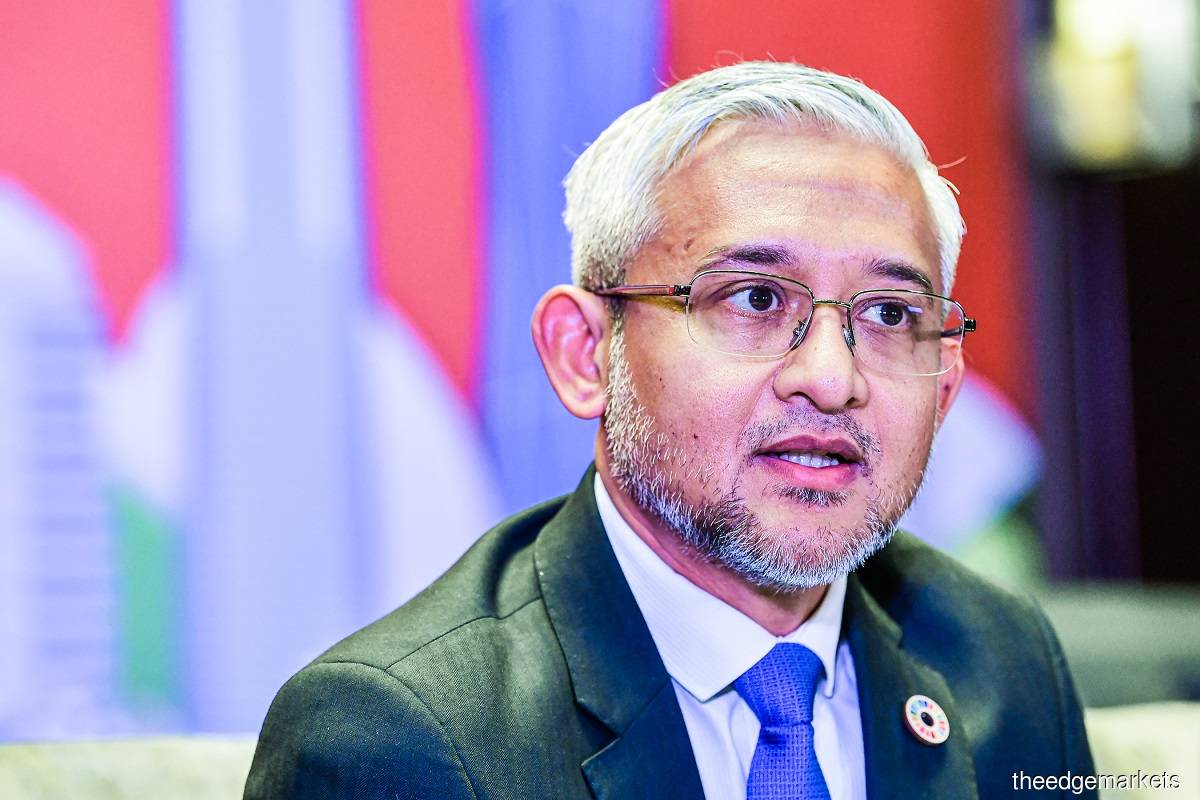 KUALA LUMPUR (March 16): InvestKL secured RM2.79 billion worth of investment in 2022, an increase of 13% year-on-year from RM2.46 billion a year earlier, according to its chief executive officer Datuk Muhammad Azmi Zulkifli.
Speaking at an event in Kuala Lumpur on Thursday (March 16), Azmi said the investments last year were secured through 13 global companies, which created 2,805 high-skilled regional jobs.
He shared that InvestKL's achievement in 2022 was the best it had recorded since its inception in 2011. 
Since 2011, InvestKL has attracted a total of RM21.52 billion in approved and committed investments via the establishment of over 120 global services hubs by leading multinationals and fast-growing companies. 
This in turn created 19,000 high-skilled jobs for Malaysians, of which 94% were on an average monthly executive salary of RM13,000, Azmi noted. 
"[The year] 2022 marked an increase and improvement in specific areas of fast-moving consumer goods, medical and pharmaceutical, as well as in areas of digital, the Internet of Things and analytics," he said. 
"As we look forward — setting the goal for 2023 — today, we are 60% up to our target of achieving RM35 billion by 2030," he said. 
This year, InvestKL aims to secure RM2 billion in high-impact and high-value investments, specifically in areas of the digital economy, such as financial technology or fintech, cybersecurity and cloud, ideation and innovation, as well as regional centres of excellence, and the creation of 1,500 high-skilled jobs. 
When asked why the target is lower than last year, Azmi said the current target for this year is an initial target to achieve the overall target of RM5 billion by 2030. 
"We mark or we put in the trajectory that we need to achieve a minimum of RM2 billion to achieve the RM5 billion target by 2030. 
"That (the initial target) is still under discussion with the industry as well as with the board of InvestKL, but we are quite certain that the [revised] target will be much higher than the RM2 billion that was shared earlier," he told reporters. 
Meanwhile, InvestKL is committed to pursuing investors who are aligned with Malaysia's sustainability agenda in line with the National Investment Aspirations. 
"In addition, many of our leading multinational corporations are making investments in cutting-edge technology to support responsible business growth right here in Kuala Lumpur, so we must create an ecosystem that supports their requirements. 
"The spillover is immense, so we will continue to work closely with the Ministry of International Trade and Industry, global companies and partners to position Greater Kuala Lumpur and Malaysia as a nexus to achieve ESG (environmental, social and governance) and sustainability goals," he said.