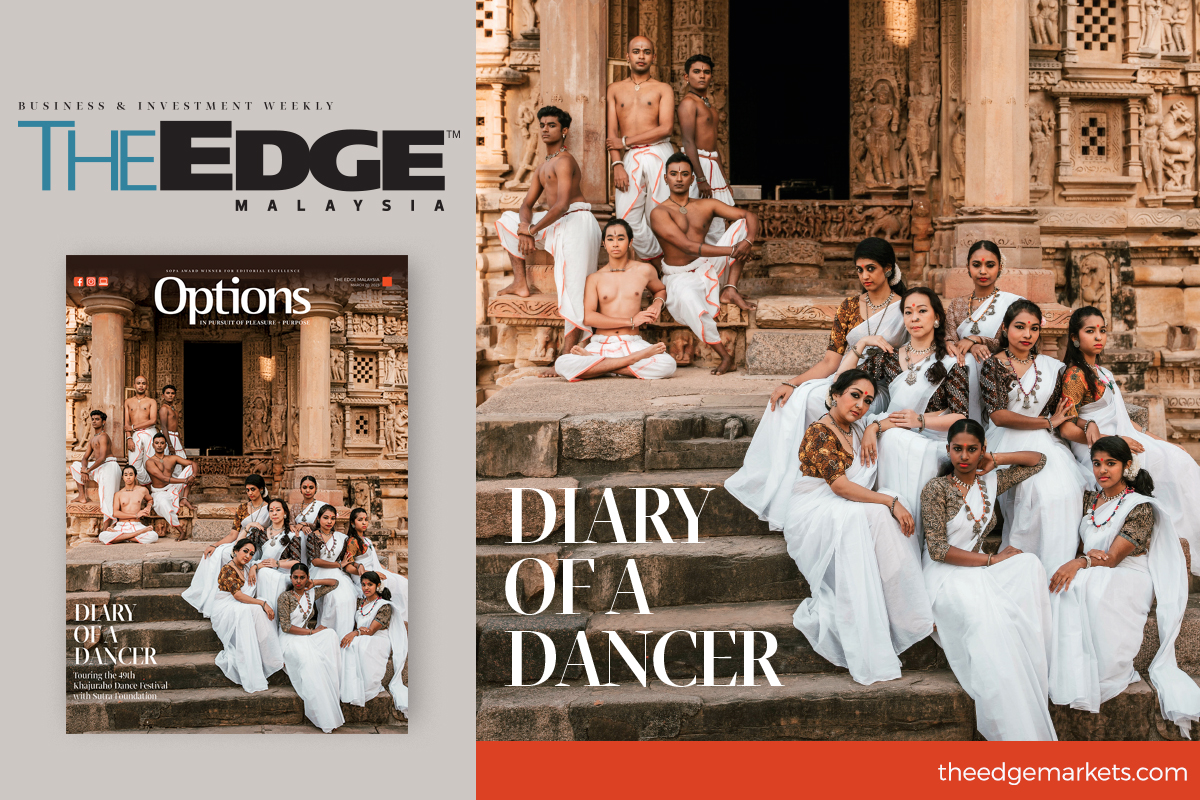 KUALA LUMPUR (March 19): Those who profess a love for all things terpsichorean need to make a cultural pilgrimage, at least once in their lifetime, to the Unesco World Heritage Site of Khajuraho in India during its celebrated annual dance festival.
A culturally rich and historic destination, Khajuraho is also the perfect microcosm of what it means to live a beautiful existence — where divinity is part of your everyday and where the simple, natural acts of love and life are not just elevated to an art form but immortalised forever for future generations to learn from and treasure.
Additionally, principal dancer Geethika Sree shares snippets from Sutra Foundation's recent triumphant staging of Jaya Ram at the 49th Khajuraho Dance Festival.
There are interesting stories to be discovered this week: Medical Awareness Camp Outreach's computer empowerment programme is helping underprivileged children have a better future; entrepreneur Munir Osman, besotted by botanical dyes, honours the environment and artisans with sustainable products; Kampung Attap's Triptyk seeks to imbue new energy into an old neighbourhood by introducing contemporary F&B concepts and values.
We also take an up-close look at the illustrious career of newly crowned Oscar winner Tan Sri Michelle Yeoh, who became the first Asian to scoop the Best Actress award for her comedy-drama Everything Everywhere All At Once. The Malaysian darling is who she is today because of choices made based on what she believed in.
Read more in the March 20 issue of The Edge Malaysia weekly.
Save by subscribing to us for your print and/or digital copy.
P/S: The Edge is also available on Apple's App Store and Android's Google Play.