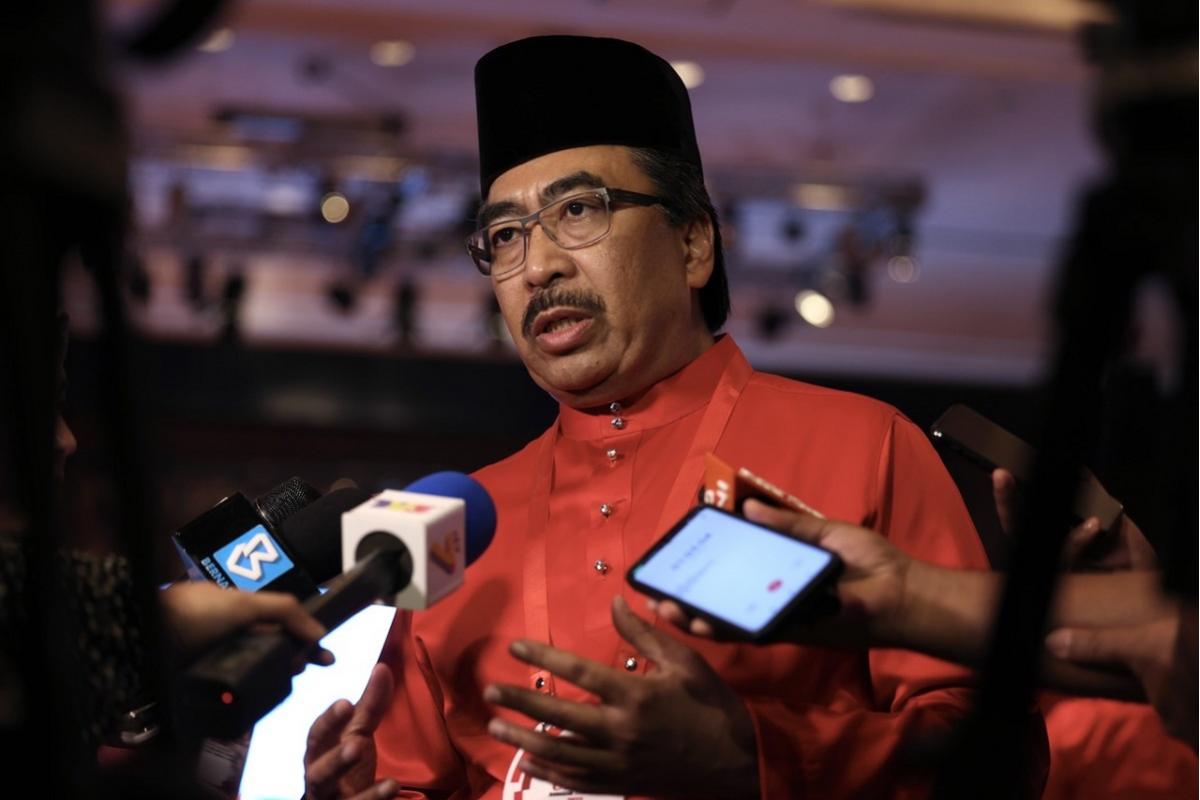 KUALA LUMPUR (March 19): The Umno state liaison committee chairmen for Pahang,  Johor and Federal Territories — Datuk Seri Wan Rosdy Wan Ismail, Datuk Seri Mohamed Khaled Nordin and Datuk Seri Johari Abdul Ghani — were officially confirmed as the party's vice-presidents for the 2023-2026 term upon the conclusion of the party polls held on Saturday (March 18). 
Umno Elections Committee chairman Tan Sri Syahrir Abdul Samad, in announcing this on Sunday, said Wan Rosdy, the Pahang Menteri Besar, garnered the highest number of votes with 126, followed by Mohamed Khaled, who is also Higher Education Minister (115 votes), and Johari (109 votes). 
The three veteran Umno leaders got the better of five other candidates, namely Pengerang MP Datuk Seri Azalina Othman Said who obtained 72 votes, former Kepala Batas MP Datuk Seri Reezal Merican Naina Merican (48 votes), former Johor MB Datuk Ir Hasni Mohammad (42 votes), former vice-president Datuk Seri Mahdzir Khalid (40 votes) and Dr Mohd Yusof Musa, who failed to get any votes. 
He said 187 divisions were involved in the polls for the central leadership positions, which also saw the permanent chairman's post being retained by Tan Sri Badruddin Amiruldin after securing 176 votes against challenger Datuk Syamsul Najmi Shamsudin, who obtained nine votes.
"Datuk Seri Abdul Fattah Abdullah, meanwhile, will assume the deputy permanent chairman's post," Syahrir told a media conference at Menara Dato Onn here on Sunday.
Meanwhile, those almost certain to have secured a seat in the party's Supreme Council include Datuk Seri Dr Shamsul Anuar Nasarah (174 votes), Datuk Seri Dr Zambry Abdul Kadir (171 votes), Senator Tengku Datuk Seri Zafrul Tengku Abdul Aziz (165 votes), Datuk Seri Ahmad Maslan (163 votes), and Datuk Seri Bung Moktar Radin (156 votes). 
Others include Datuk Ahmad Jazlan Yaakub (148 votes), Datuk Seri Abdul Azeez Abdul Rahim (147 votes) Datuk Seri Shahaniza Shamsuddin (127 votes) Datuk Azian Osman (123 votes) and Datuk Seri Dr Md Alwi Che Ahmad (115 votes). 
Syahrir said the election time around saw 54 new faces being elected as division chiefs, which proves the political dynamics within Umno in facing future challenges.